Photos by John Delaney
The distance between minor hockey and the pros is usually expansive, but this spring when hockey was cancelled, we were all the same.
Women, men, girls, and boys from all over the world in every league imaginable were suddenly in the same boat: No hockey.
It was the same for everyone and I think that helped soften the blow a little. I know it did for my son who had his season cancelled the night before provincials. To him, it wasn't fair, but when he found out that no one anywhere in the world was getting to play and the whole global hockey family were in it together, I think he felt compassion for others who were missing out on their goals and dreams for the year and he felt the unity of being a part of something bigger than just his team.
"No one gets to play?" he asked.
"No one," I said.
"Even the Jets?"
"Even the Jets."
The good news is we know hockey will start again. We don't know when yet, but it will. So, until then, what do we do?
Well, since we're all in the same boat, I'll let you know what the Jets are doing. It's simple, too: They are putting in work so when hockey comes back, they'll be ready. You can do the same. In fact, here is how you can spend your summer training like a Jet.
Everyone always assumes it's the pure talent that separates the pros from other players, but I can tell you after working with pro hockey players in our city for more than 10 years, its actually the things that require no talent that make the difference: eat right, sleep right, train right. That's not talent. That's just hard work.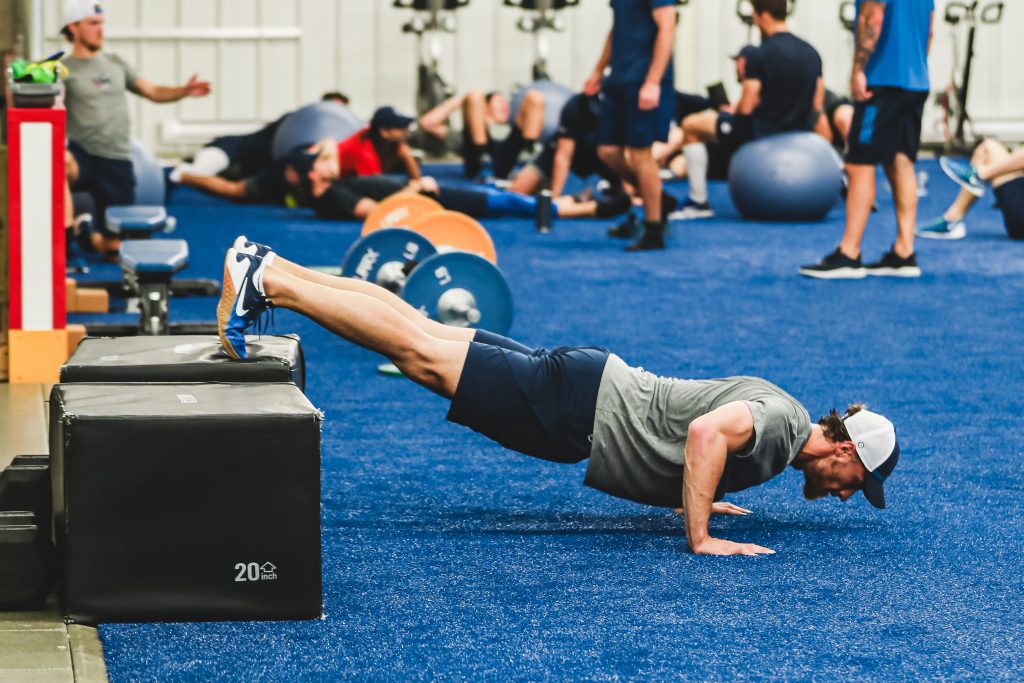 Today's professional hockey players devote more time to strength and conditioning than ever before. The result, of course, is that players have never been bigger, stronger, and faster. The Jets players know this well. Just watch a Jets game for a couple of minutes and you'll see the speed, power, explosiveness, and relentless hustle that has become the physical trademark of the team.
So, do you want to train like Mark Scheifele or Josh Morrissey? Here are three ways to improve your strength and conditioning this summer:
Get stronger. Strength is the engine that makes all other athletic attributes go. Stuck at home this summer with no gym because of the quarantine? That's ok, don't get hung up on thinking strength is just about lifting heavy weights. The No. 1 tool we have in any sport is our own body. The best athletes move their body efficiently. Moving our body is our relative strength and it can be developed through body weight exercises that do not require any equipment. Focus on push up, pull up, plank, squat, and lunge variations. Get in plenty of unilateral lower body work, meaning one leg at a time, like single leg squat and lunge variations.
Get faster. If you want to be fast you must practice moving fast. The best way to get faster is to sprint and the easiest way to make your sprints effective is to race. Use different lengths from short sprints, 10-15 metres, to longer sprints, 100 metres and then, everything in between.
Work longer, recover faster. To be relentless like a Jet you must be able to work at a high level for an extended period of time and then recover fast so you can go out and do it again. Use different exercises such as running, biking, rowing and swimming. Start by using a 1:2 work/rest ratio meaning working as hard as you can for 30 seconds, rest for a minute and go again. As you progress push the length of work time up by five seconds and your rest time down five seconds until eventually we have flipped where we started and are now at a 2:1 work/rest ratio, meaning we are working for a minute and recovering in 30 seconds.
The Jets understand that the foods they eat fuel their performance on and off the ice. Here are three nutrition tips to follow this summer:
Stay hydrated. Being dehydrated has a negative effect on both our mental and physical performance. Despite fancy advertising for all the sports drinks, water is always your best choice. Aim for two-to-three litres per day plus 250 ml for every 15 minutes of intense exercise.
Eat whole foods. If you've ever been inside the Jets or Moose players' lounge, you would not have found any processed or fast foods. Everything is healthy and whole foods, meaning it comes from natural sources.
Eat a variety of healthy foods. Likewise, in the players' lounge you will also find foods from all the food groups and all the macro nutrient categories. Lots of fruits and vegetables, a variety of meats and nuts, dairy options such as milk and yogurt, healthy carbohydrate choices like oatmeal, rice, potatoes, and pastas. It is important to take in a wide variety of foods. Always be cautious of any diets that try to eliminate whole food groups or macro nutrients groups. You are an athlete and it is your business to perform at your best. These diets are not for you.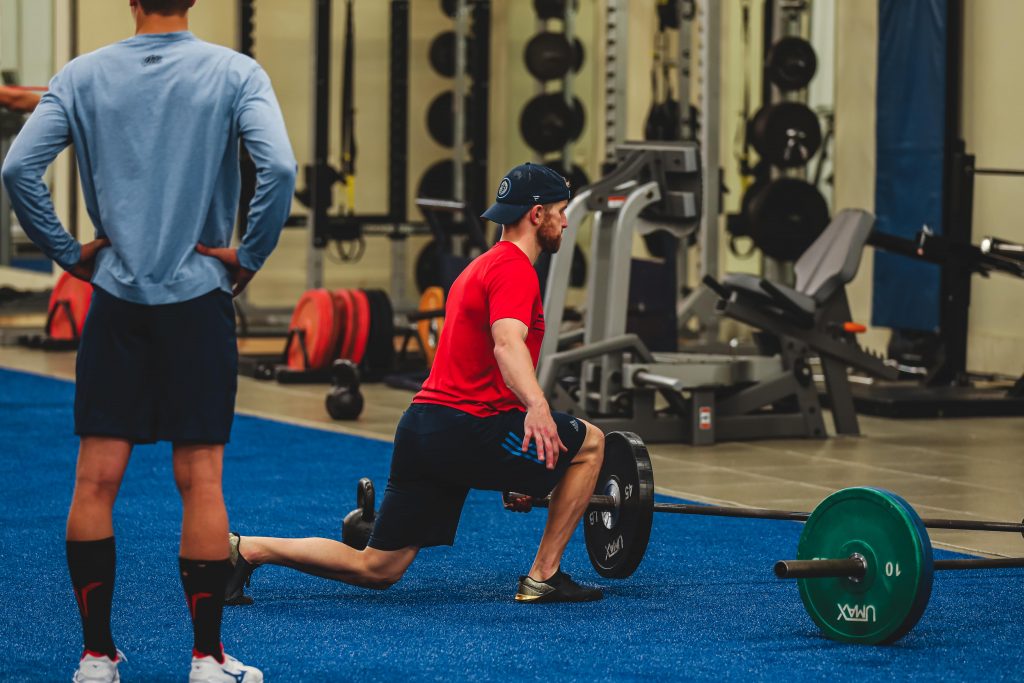 All the training we do is only as effective as our recovery. While part of our recovery comes from our nutrition the other extremely important part is our sleep. The Jets know this and make sleep a priority, so much so that it can influence how they plan their travel schedule, when they nap and even the types of mattresses they use on the road.
Here are three tips to get the most out of your sleep this summer:
Get the right amount of sleep. Aim for seven-to-eight hours each night. Your body performs certain processes while you sleep that help you heal, recover, and grow. For these processes to happen you must go through the sleep cycles which require you to be asleep for a certain amount of time.
Get the right quality. The quality of sleep is just as important as the amount of sleep you get. To ensure high quality sleep make sure the room is dark and quiet. This means not using any electronic devices within two hours of going to sleep. The type of light they emit, and at such a close proximity, throws off our body's ability to enter our proper sleep cycle.
Nap right. The benefits of napping from a performance standpoint are immense. Most of us just do it at the wrong time and for too long. Do not feel you have to nap if you do not want to, but if you do, do it right. Nap as close as you can to the point — 12 hours from the mid-point of your nocturnal sleep cycle. So, if you slept for eight hours from 10 p.m. to 6 a.m., the mid-point would be four hours in at 2 am. Twelve hours from 2 a.m. is 2 o'clock in the afternoon. That is your ideal time. Make sure the room is dark and quiet. Aim for 15-to-25 minutes as this will help refresh and boost your performance without leaving you tired and groggy.
Let us make the most of our time while we're waiting for hockey to return. Spend your summer training like a Jet by being great at the things that require no talent so that when hockey starts again, you'll be ready.
Strength, Courage, Hustle, Commitment
This article was originally published in the Game On magazine – Manitoba's hockey community magazine.