JETS HOCKEY DEVELOPMENT PROGRAMS
Jets Hockey Development (JHD) is dedicated to providing every program participant the very best opportunity to develop as a hockey player and person. Our responsibility is to provide professional hockey development for players of all ages and skill levels both on and off the ice.
Our purpose is for all players to have a positive experience, increasing their confidence, skill and passion for the game of hockey. We strive to help our athletes become better individuals and better hockey players by continuing to expand our program offerings to meet the needs of all players. Our professional coaches continually advance their professional development through clinics, seminars and certifications. From the grassroots to the National Hockey League, we have a program that meets your needs and abilities.
---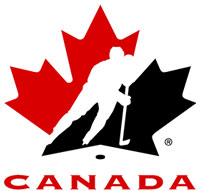 Our development ladder begins with our "Initiation Phase" camps and progresses through a player's development to the "Competitive" and "High Performance" phases which aligns with the Hockey Canada Core Skills breakdown. Our range of programming includes all-day camps, pre-season camps, in-season academies, specialty camps, team training, small group training, private sessions and dedicated female camps.
As a Hockey Canada Centre of Excellence all our programs within Jets Hockey Development adhere to and are based upon "Hockey Canada's Core Skills".
For detailed information on all of our programs, view our Program Guide here >