Seemingly every hockey-loving Canadian kid dreams of making the NHL someday. Such an accomplishment doesn't just happen, of course. You must work your way up from one level to the next until you finally reach that pinnacle, meaning that while those players keep that pro hockey goal in mind throughout their journey, they're also working toward just making it to the next level.
That's particularly true of players seeking to make it to the Junior level, and it's the goal of the Jets Hockey Development (JHD) team at hockey for all centre to help as many players as possible make that jump through their Junior Prospects Program.
"The program is important because it starts to put like-minded players together who are all chasing the same goals," said JHD's Head On-Ice Instructor & Program Manager Dave Cameron of the Junior Prospects Program. "That's a strong motivating factor when we look at it from a coaching perspective. There are no headaches, there are no questions – they're all just trying to get to the Junior level. We know exactly where we want to start, and where we want to finish."
Making the Junior level takes a lot of time and effort, and players hoping to make the jump really need to want it. Cameron doesn't hesitate to make that clear to all the athletes who train with them in the Junior Prospects Program, as he did last summer for defenceman Sully Ross.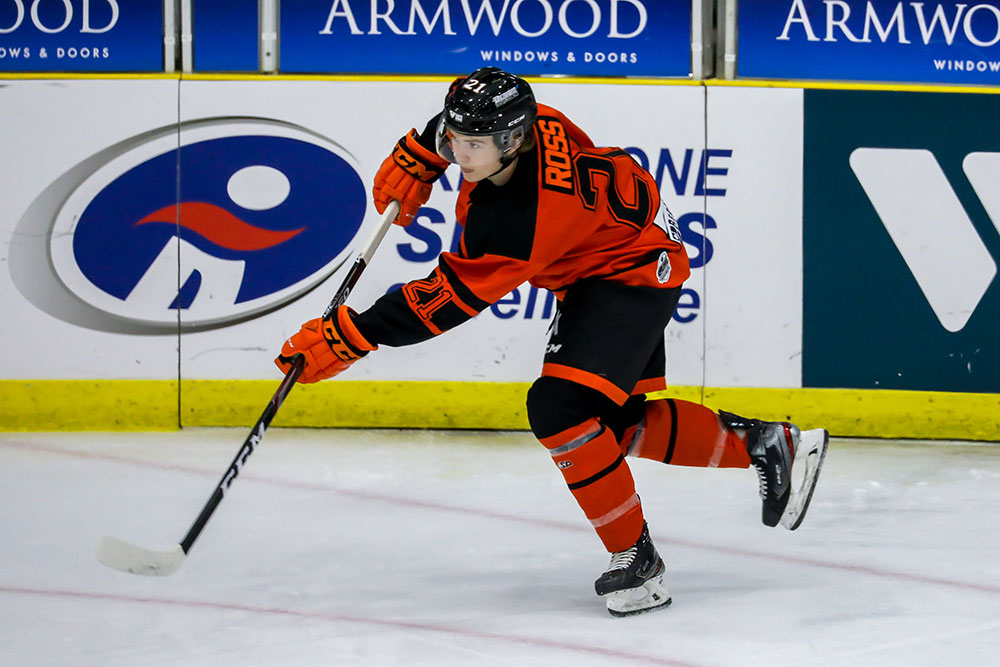 "During the camp, Dave challenged me by asking if I wanted to play Junior A or if I wanted to stick in AAA," recalled Ross. "I came back the next skate and told him I would like to be a Junior player, and he said, 'Would you like to be a Junior player, or do you want to be a Junior player?' That really opened my eyes to wanting to be a Junior player. Ever since then, our connection and the way he pushes me has been brought up to a new level."
The challenge worked, as Ross went on to play for the Winkler Flyers of the Manitoba Junior Hockey League (MJHL) for the 2021-22 season, where he plans to return for the upcoming season as well.
There was, of course, much more than just 'wanting' to be a Junior player involved in taking that step. But the hard work started with that drive and desire and is what fuelled Ross to improve his game to the Junior level.
With JHD's strong emphasis on individual skill development, Ross noted key developments in his game in perhaps the most important skill in today's game – skating. For him, the way the coaches teach the skating fundamentals helped him keep up with the speedy Junior pace.
"It definitely helped with how they break down their skills into forward strides, the technique in your stride, and your turning and backwards skating. They push you to become better and give you feedback and teach you along the way as you're learning new skills. That really helped bring everything into game situations and bringing it up to game speed."
Even with a strong desire to make that big step to Junior hockey, Cameron notes that it's common to have players participate in the Junior Prospects Program for more than one summer. That's not to say some players haven't been able to make the jump after one run of the program.
One such player is Carson Buydens, who starred for the Virden Oil Capitals of the MJHL in 2021-22. Though he was able to crack the team's lineup, he still certainly found some challenges with the junior game.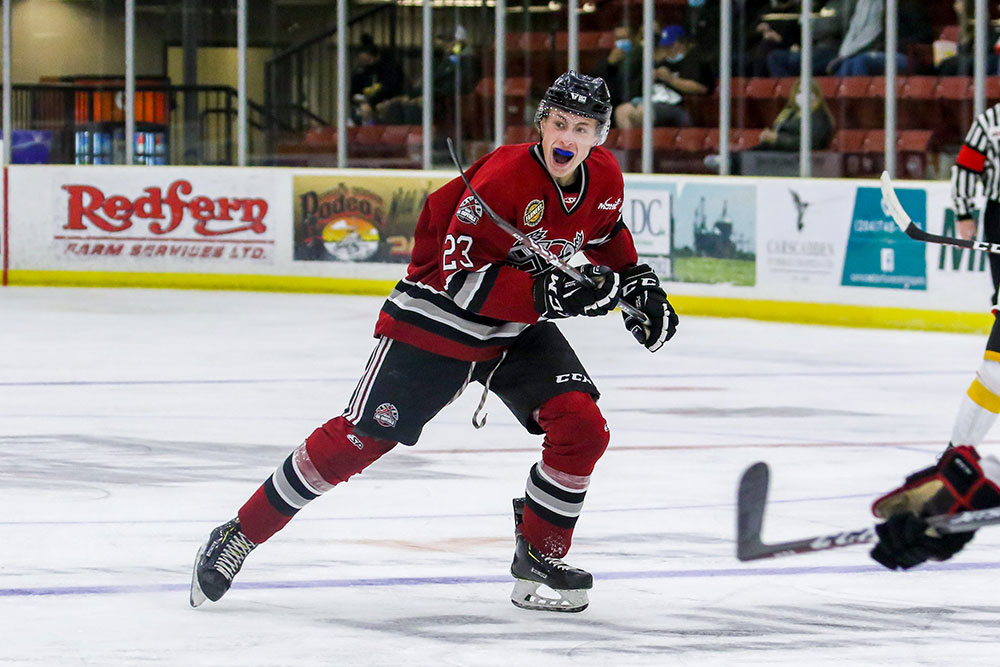 "Everyone is bigger and stronger in junior," noted Buydens. "You're suddenly playing against 19 and 20-year-olds, so just working on things like puck protection and getting stronger on the ice is important. The Junior Prospects Program helped me gain confidence in those areas."
That confidence showed, as Buydens did much more than just make the team. The centreman posted 27 goals and 53 points in 54 games during the regular season, leading all MJHL rookies in points, goals, powerplay goals, and game-winning goals, while placing second among rookies for points per game.
Clearly the work on skills like puck protection worked for him, which is why JHD puts such an emphasis on it at this level.
"At the NHL level, if a player puts the puck in the wrong spot, it's gone," said Cameron. "What we try to focus on is where a player's weight is, where their body is, and where the puck is. Whatever they're doing – whether they're getting ready to shoot or ready to pass – the puck should always be in a protected position."
The most important skill to possess at that age, though, is the willingness to learn and adapt. Cameron and his fellow JHD coaches see that in the players who join the program no matter what skill they're working on.
"When players come with the right mindset to focus on themselves, it's fun for us as coaches because we just get to communicate with them and give them the information that allows for changes. But they're also open to correction. These guys all signed up for the program and recognize there are things they need to get better at."
Do you want to be a Junior hockey player? Take your game to the next level by signing up for the Junior Prospects Program, or any other age or skill-appropriate program for you at BellMTSIceplex.ca/JetsHockeyDevelopment.
This article was originally published in Game On – Manitoba's hockey community magazine. 
Photos courtesy of Jonathan Kozub/Point Shot Photography.