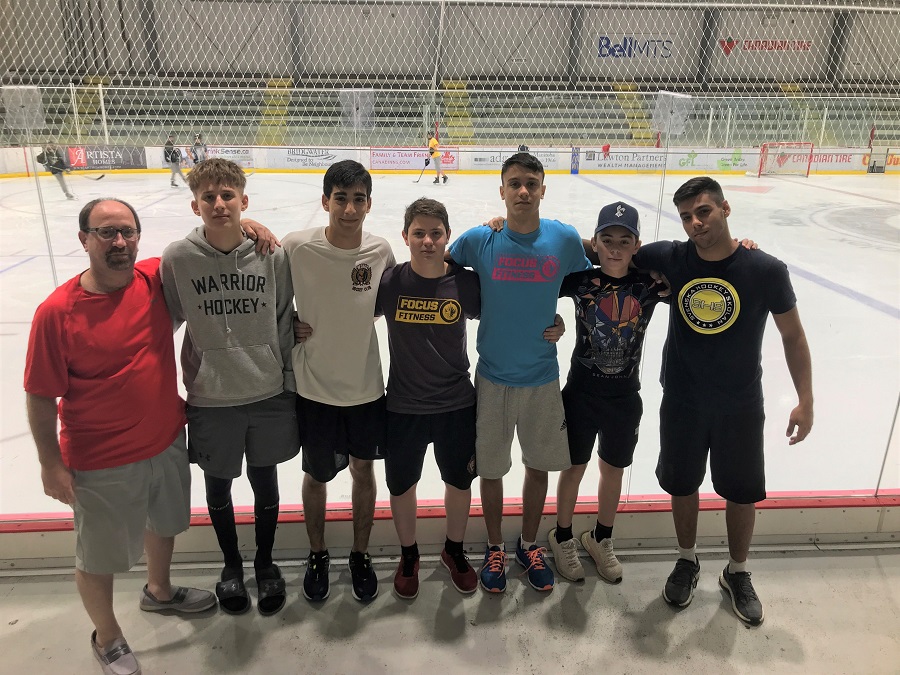 In a dry, sun-soaked country like Israel, many children have never even seen snow, let alone heard of ice hockey. That's not the case for a group of boys from the Middle Eastern country who have come to hockey for all centre to chase their hockey dreams.
Guy Rozin, along with his father Roei and family, are entering their fourth year in Winnipeg and, living here full-time, paved the way for others to join them. Ido Steinberg, Noam Haba, Itay Vaitz, Itamar Melzer, and Ethan Gurfinkel saw the opportunity that Guy had with Jets Hockey Development (JHD) and made the nearly 10,000 kilometer-journey to Winnipeg at the end of June.
With only two ice rinks in the whole country of Israel, ice hockey isn't even close to a popular sport. In-line hockey played on roller skates, though still not massively popular, is more common. That's where Guy first developed his passion for the game.
"I thought after five or six lessons he would stop," said Roei about Guy when he started learning in-line hockey at an after-school program in their hometown of Netanya. "But he kept going day after day, so I decided I needed to see what was going on there. Practice after practice he started to get good, and he developed a passion for it."
That passion eventually transferred to the ice but the countless hours of driving and lack of programming became too much of an obstacle to stay in Israel to nurture Guy's hockey passion. After visiting many coaches across Europe, the Rozins made a connection with the father of someone they knew in Israel who lived in Winnipeg. With some assistance, they got them to Winnipeg, where they met JHD coach Dean Court and asked if Guy could try out for a team here.
"When we first met Roei, we had no idea what his son's playing ability was," noted Court. "It's like having someone walk in and say, 'I want to try out for the Manitoba Moose'. It doesn't work that way. But we watched Guy, and we said, 'Holy cow, he's got total raw talent, but he needs to learn the game the Canadian way'. So what Guy did is he went on the ice and trained, then he went to AAA tryouts and he made the Winnipeg Monarchs. So we've helped nurture this along the way – it's a partnership, which is the way we approach training with all of our young talents."
The move wasn't easy at first for the Rozins but it was important for them to allow their son to chase his dream.
"When we first moved, a lot of people in Israel said we were crazy," said Roei. "But suddenly people started to call me and say that their children wanted to play hockey. This year, one family in Israel called me and wanted to send their boy here. So I said 'okay.'"
One call turned into five calls, and Roei kept saying yes. As a result, his family welcomed Steinberg, Haba, Vaitz, Melzer, and Gurfinkel to live with them so they could pursue their own hockey dreams and train at the Iceplex.
Though the boys are far from home, there is no place they would rather be.
"If it was possible, I would live on the ice," said Steinberg.
"I love everything about the game," added Guy. "The speed, the feeling when you hit someone, shooting and scoring too."
The boys also note how vastly different the training is at the Iceplex than it is in Israel.
"Training here is more professional," remarked Steinberg. "You train every week, not every month."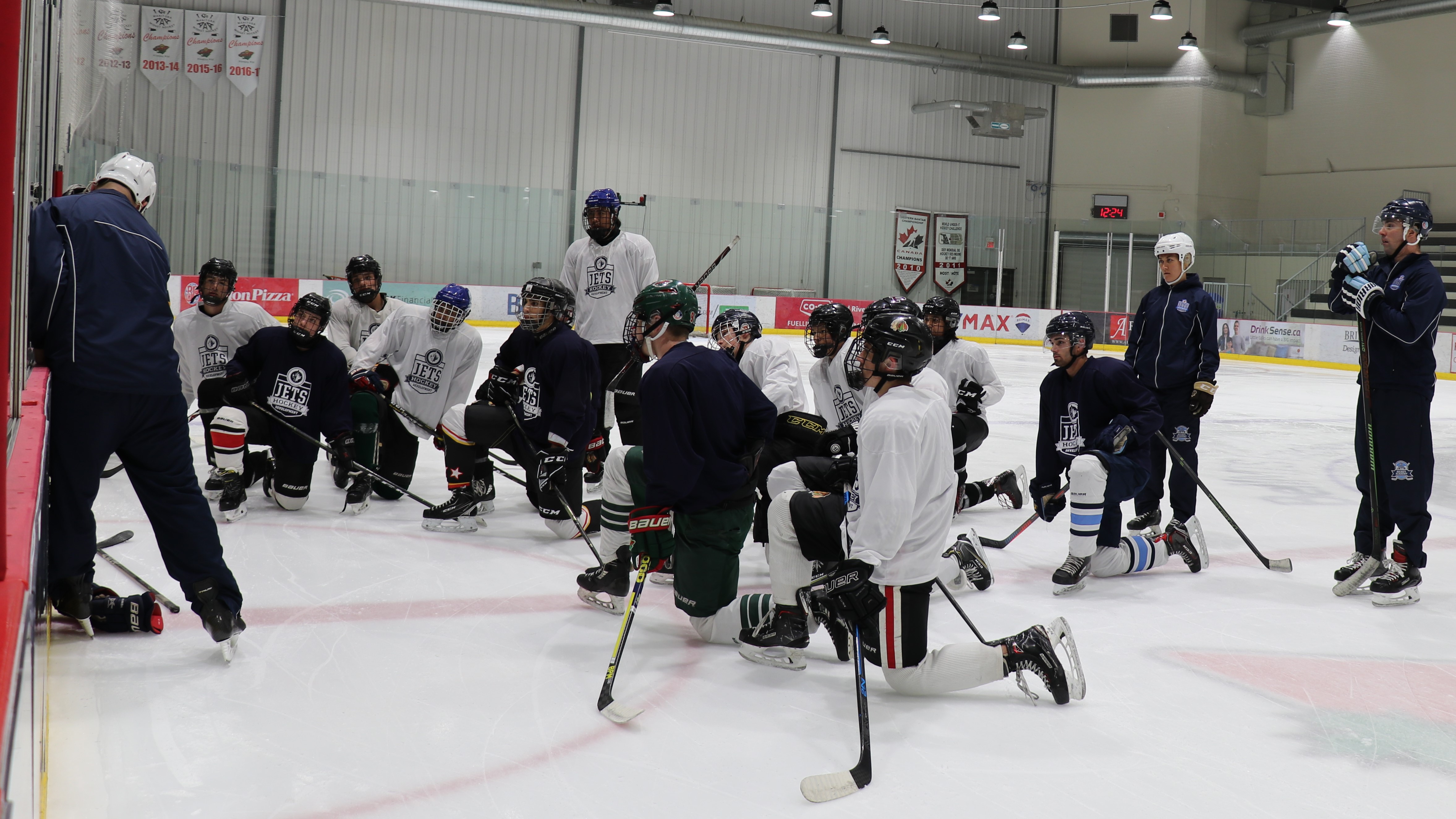 "Two months of training here is like four years in Israel," joked Haba.
It's not tough to see how much the boys are enjoying their time in Winnipeg and at the Iceplex. Giving that experience to other youth from Israel is something Roei has dreamt about since he arrived in Winnipeg and saw his own son live out his dream.
"When I arrived here in Canada, my vision was to bring a lot of kids from Israel to play hockey here. I have lots of connections, so I'm sure I could get 20 boys out here. And we have connections with Dean Court, Dave Cameron (Head On-Ice Instructor and Program Manager, JHD), and now AJ Zeglen (Manager, High-Performance Training, Focus Fitness), and all of them have helped the boys so much. Andy Kollar (Head Instructor, Goaltender Development, and JHD) has been a huge help for the two boys I have here that are goalies – he is their hero. But I'm looking to bring lots of people here."
The opportunity to work with talents from other countries and provide a specialized training experience that cannot be found in their home country is rewarding for Court and his JHD team. They use each on and off-ice session to show Roie, Guy and this year's newest Israeli players that they made the right choice in investing their hockey future in the high caliber training of JHD.
"Roie has brought these kids in. There are lots of kids from Israel that would like to come here. But he's one guy and he can't bring everyone here, but he's getting calls every day. For us, we want to give Guy and Roie and his family the best service that we can. We want to be able to do the right thing and do it the Hockey Canada way. What that means is making sure they get all the proper fundamental training at an elite level."