The Olympics in South Korea were pretty special for Canada. Our country set a Canadian Olympic record for most medals ever won at a Winter Olympics with 11 gold, 8 silver and 10 bronze for a total of 29.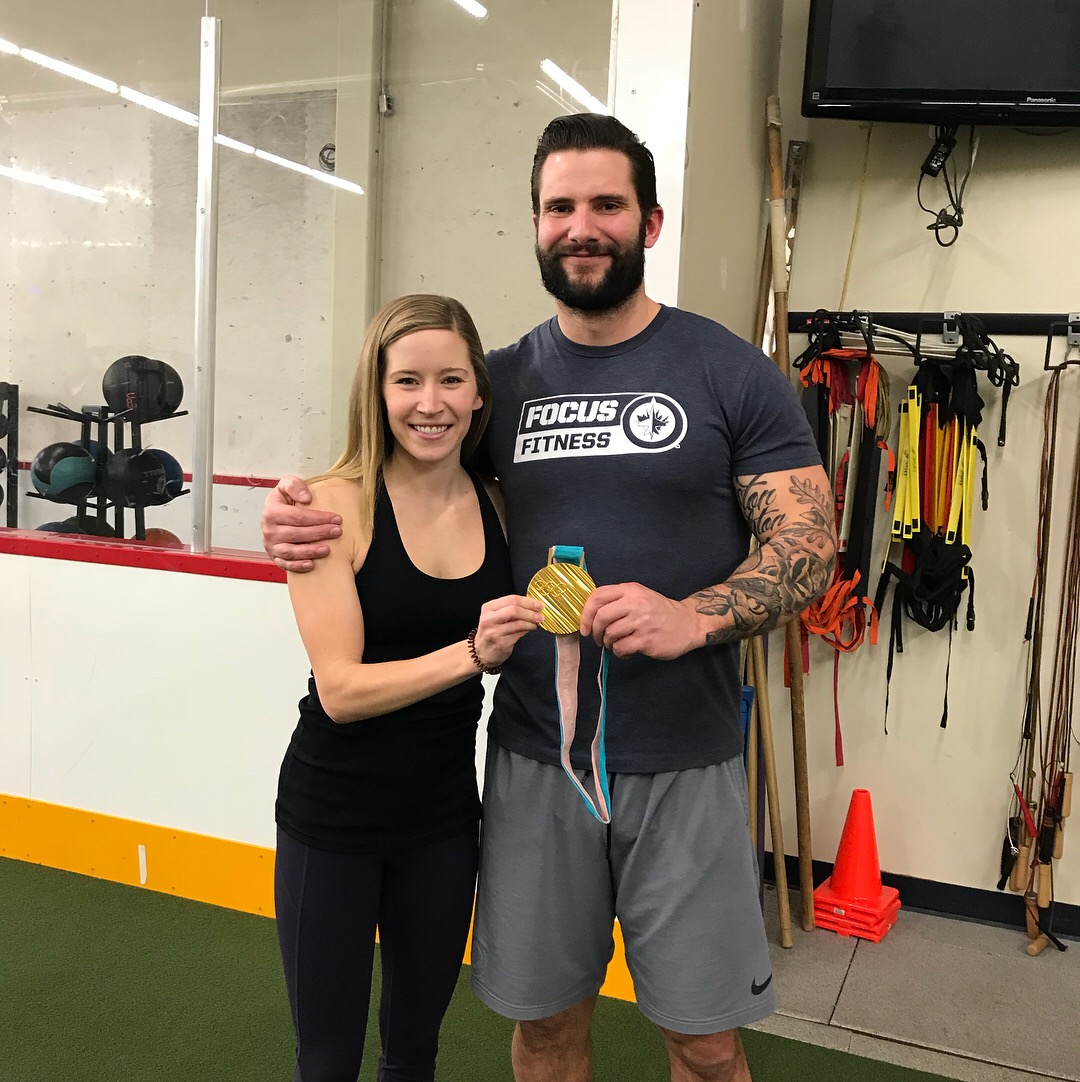 This was especially exciting for us at Focus Fitness as we had two athletes contribute directly to the medal count with Kaitlyn Lawes, gold medal in mixed doubles curling and Quinton Howden, bronze medal in men's ice hockey. We also had Focus Fitness alumni Bailey Bram, Brigette Lacquette and Jocelyne Larocque all take home sliver in women's ice hockey as well as Focus Fitness alumnus Brooks Macek take home silver in men's ice hockey.
To even know six people who have competed at the Olympics is pretty amazing but to have all those six athletes come through your programming at your facility at various points of their development is really something special and something we take a great deal of pride in. Here is a little about our two Olympic medal winners that currently give pour their heart and soul into their training at Focus Fitness.
Kaitlyn has been at Focus for ten years now working closely with trainer and therapist Melissa Skibinski. I'm not sure there could be a better fit for the two of them. They both expect the best out of each other and they both deliver, their list of accomplishments since they started working together is nothing short of amazing. I believe Kaitlyn's approach to training is one of the things that has separated her from the field and helped her reach the top of her sport. Her work ethic in the gym rivals that of any athlete we have ever had in Focus. She trains hard. Period. We all look forward to continue to help and support Kaitlyn anyway we can as she continues her career. She has been a part of Focus for so many years now she in part of the family and when she does well I think we all feel extremely proud of her success.
Quinton Howden has been a part of the Focus family for over 6 years now. He played multiple seasons with our home organizations the Winnipeg Jets and Manitoba Moose before going to the KHL. Not only is his work ethic on the ice and in the gym top level, he is also one of the best people you will meet. Honest, sincere, hardworking, stand up human being. The type of person you want around your facility and part of your programs because he makes every around him better. I have worked personally with Quinton over the years and was really proud and excited for him to be named to Canada's Olympic team. Being a part of the Canadian team is an accomplishment in itself, but doing it with Canada's flag ship sport of hockey is the icing on the cake. We all took great pride seeing Quinton being named to the team and then again watching him win a bronze medal.
This is why we do what we do.