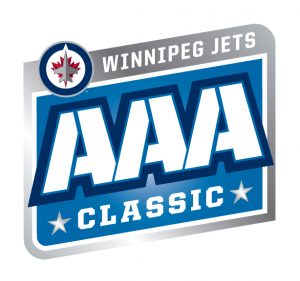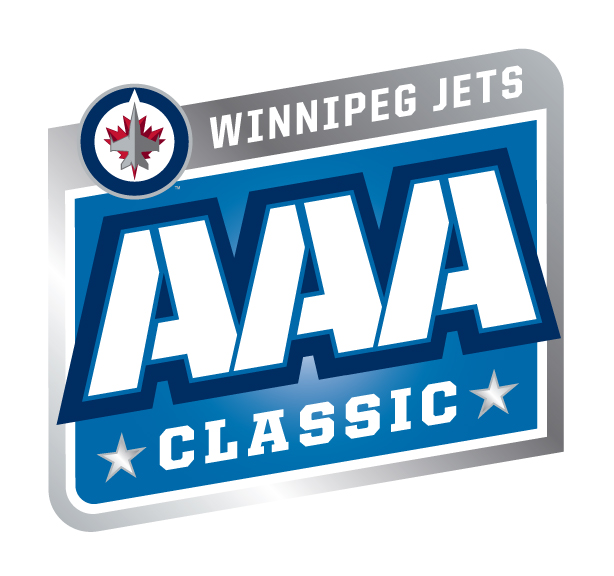 Hockey programming at hockey for all centre is all about grassroots development. From the child who is taking their very first lesson at the Learn to Skate Program, to a professional hockey player who is fine tuning their skills before a big game; hockey for all centre hosts an array of talent and skill levels.
The Iceplex is home to many hardworking and talented young players who have a dream of playing in the NHL one day, and from Nov. 18-21, the Iceplex will be hosting the Winnipeg Jets U15 AAA Classic to give young hockey players a chance to showcase how much they have developed in the last year.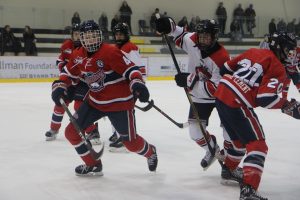 "This AAA tournament is so important because it gives the Manitoba AAA players the opportunity to play against the highest level of competition in western Canada," said Dean Court, Business and Amateur Hockey Development & Programming Manager for Jets Hockey Development (JHD), and the primary organizer of the tournament.
Along with Court, Scott Coates knows how important this tournament is in the development of AAA players in the province. Coates has coached teams at the AAA Classic in the past and is a scout for the Edmonton Oil Kings of the Western Hockey League (WHL).
"We had asked for many years to have something in our home province," noted Coates of the Winnipeg AAA league. "I think that was a great step for the league, to not only have teams from western Canada come, but there have been some U.S. teams that have come as well. It was always good to have a tournament you could call your own."
After having to cancel last year's AAA Classic, this year's event provides a welcome return to being able to play in front of scouts and playing teams from out of province.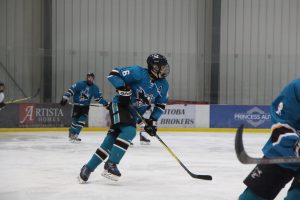 "When you're at the age these guys are and you look forward to a tournament like this and it doesn't happen, that's a huge disappointment. That's their opportunity to be seen," said Court.
The opportunity to be seen by scouts has made a difference over the years. Where in the past, only 25-30 Manitobans would be drafted into the WHL, Court says there are now well over 30 players being drafted in higher rounds each year.
With no opportunity to play in front of scouts last season, much less play at all, this year's AAA Classic will be integral for players and could offer up a few surprises for teams and scouts alike.
"Nobody really knows who has developed over the last two years, because these guys haven't played," added Court. "The players that are going to step up now are the ones who didn't stop training, didn't stop their development, and didn't look for excuses. You might see some guys who were under the radar jump up and be front and centre for the scouts."
With an unusual draft year, there will be no shortage of work for Coates and other scouts as they assess two key groups of players.
"Because of the pandemic, the WHL has the draft of players born in 2006 in December, and then we're going to have to quickly transition over to the draft of players born in 2007 for next year," said Coates. "(The AAA Classic) is going to allow us to see a lot of the 2007-born players in western Canada that we can start to identify, get them in our lists, and rank them where we see them possibly fitting in."
Thanks to the AAA Classic, scouts can gather lots of information on many players in one weekend.
"I think it's really important to see all the kids in one place and one rink," said Coates. "Instead of having one game a day, you can get a full day of tournament play where you can see a bunch of different teams, evaluate the group of kids and where you would rank those kids, and do a general tournament report to rank the kids."
The AAA Classic creates an atmosphere filled with so much passion and skill, and to have the tournament under one roof at the hockey for all centre is a one of kind experience for the players and the spectators.
"You see the camaraderie among the scouts, the parents, and the compete level amongst the scouts and the players – they're not competing for any other reason than for the love of the game," said Court. "There's something special about minor hockey and these kids wanting to play the Canadian game and getting to do it in Winnipeg at hockey for all centre."