This June, walking through the hallway of the hockey for all centre during Winnipeg Jets Development Camp, I was reminded about how important the Hockey Canada experience is for players. In between sessions with the Jets, a former player from my first year with Team Canada (Team Black), now drafted by the Jets, came and struck up a conversation saying how much he loved the U17 camp and how important that time was for his development as a player.
Each year I have been invited to work with Hockey Canada's U17 Development Program, there have been different goals and challenges that come up. This year's camp, which ran from July 19-26, was challenging physically and mentally as players and coaches worked through seven days of practice, meetings, games, and testing to help players learn about doing things the "Canadian Way".
We had an incredibly talented group of players from across Canada who quickly bonded over team-building exercises, grueling practices, and demanding days. It is hard to imagine that only one week earlier, most of these players had never met each other. To me, that is one of the best parts of the game of hockey. No matter where players are from, or what language they speak, players can bond over their love for the game.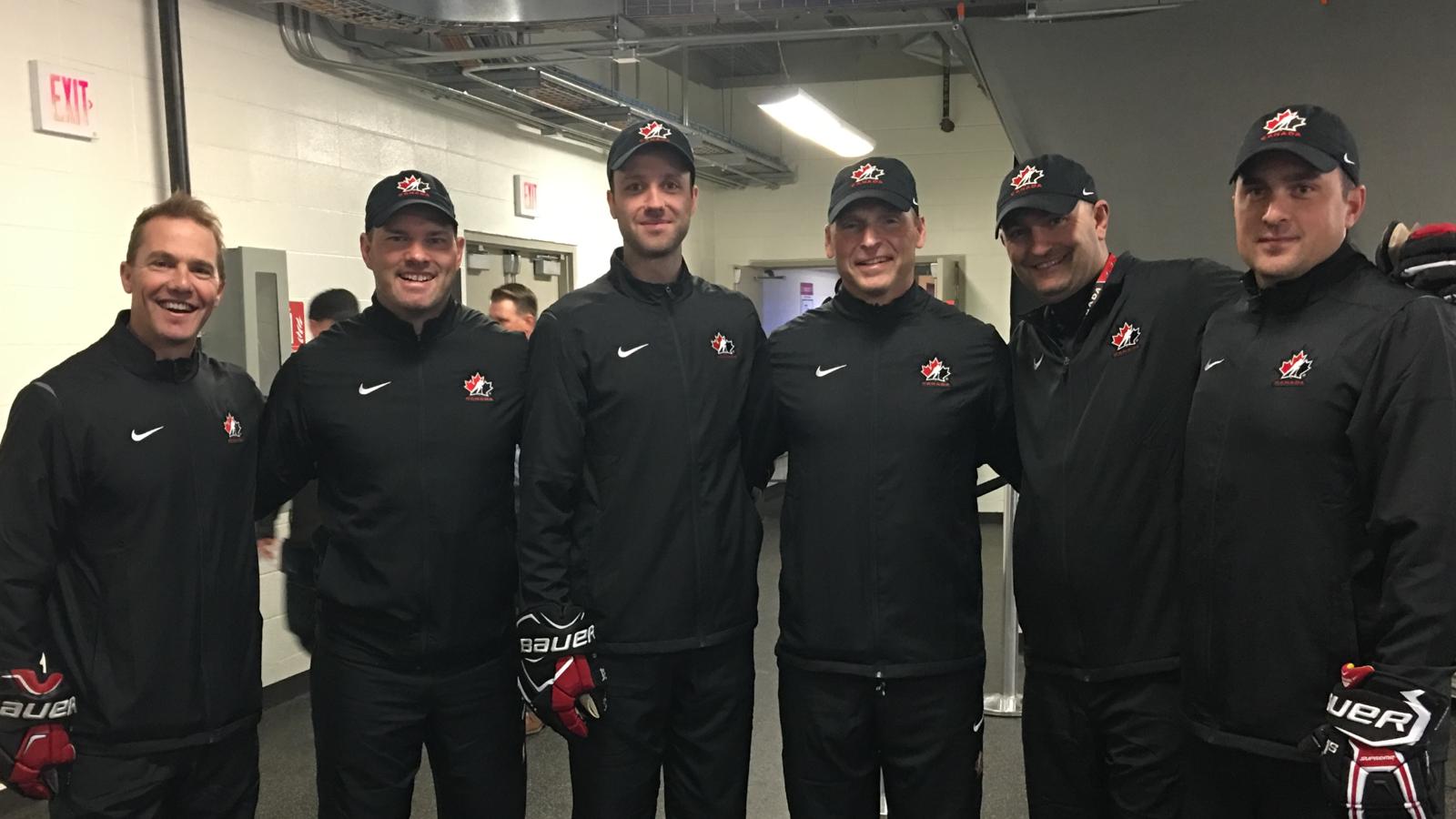 Our job as coaches was to get to know players as quick as possible to help them work on deficiencies and learn more about playing at the highest level. The toughest part was our staff (consisting of a Director of Operations, Head Coach, two Assistant Coaches, four Camp Coaches, two Skills Coaches, Video Coach, Mental Performance Coach, three Therapists, and three Equipment Managers) had never worked together before. Communication started weeks before the event to try to get to know the coaching staff and illustrate my role to learn more about the coach's vision and direction they wanted to take the team. Everything I plan as a skills coach is based on the coach's direction and how he wants his team to play. Skill topics I teach are all carefully discussed to make sure that everything ties back into our team culture and team identity. Working together as a staff to make sure the kids have a great week is a huge part of the camp. Each night after the players went to sleep, the coaches carefully laid out themes for upcoming days to make sure the execution of practice was done to the highest standards.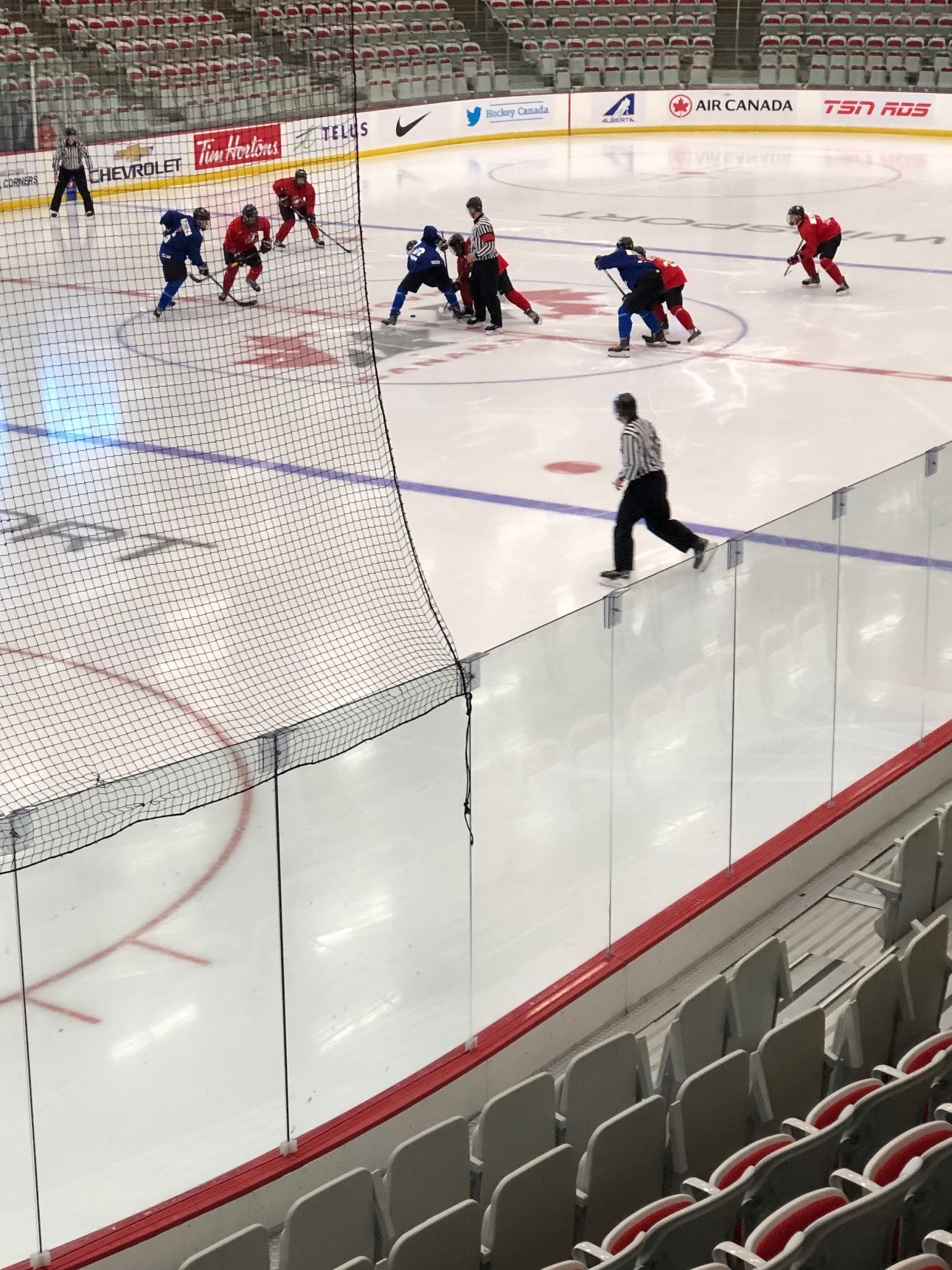 Players learned new skills, new concepts, and talked about the game at a higher level than they had seen before. As coaches, we try to expose the players to the next level ofthe game so they can take these concepts back home with them to continue to work on through next season. Many of the players will play at the CHL level next season against bigger, stronger, and faster competition. They will face adversity that they may not be used to, and it is important that they can look back on situations like this week and continue to build confidence moving forward.
I am very fortunate to work with these players each summer to help in their development. These 112 players from across Canada come into camp as very good players. The constant message I try to help them learn is that they are very good players, but you have to get better. I try to remind them that attitude is everything at this age and every time they are on the ice, they must get better. I am already looking forward to November to see where our final team lands against the best competition in the world.