High-level female hockey players have been putting the phrase "you play like a girl" to shame for quite some time.
Bauer Hockey recently released a commercial promoting women's hockey that turned that historically derogatory phrase into one filled with pride. In the commercial, a coach uses female hockey players to elaborate his points, telling one player that he's skating like Canadian Olympic star Marie-Philip Poulin, while telling another that his wrist shot looked like American superstar Hillary Knight's.
In Winnipeg, and specifically at hockey for all centre, those compliments would instead be for goalies to hear that they're stopping the puck like Kristen Campbell.
Iceplex Manager of Goalie Development Andy Kollar has for years been inspiring young goalies, both male and female, to play like and have the work ethic of Campbell.
"If you think you're doing enough, you're not," said Kollar of what he tells other young goalies who aspire to follow in Campbell's footsteps.
Campbell, who has most recently been training on the National Women's Team roster as well as playing in the Professional Women's Hockey Players Association (PWHPA) Dream Gap Tour with some of women's hockey's top players, has been working a long time to get to where she is now.
"I've always had that mentality since I was a young girl that I wanted to make it to the highest level possible," said Campbell. "My goal was the Olympics from when I started playing. My mentality is that every day I can get a little bit better – that's how I've approached hockey and life in general. Each day I want to make the most out of it. I try to exercise every possible resource I have, whether it's the on-ice part, the sports psychology part, nutrition, strength and conditioning, and all these different things. I feel that in order to get there, I need to be the complete package."
One of those resources, of course, is Kollar.
"We've worked together since I was in high school and I moved to Winnipeg to play prep hockey," said Campbell, who is originally from Brandon. "He's been such a great mentor for me on the ice obviously, but off the ice we've worked together a lot on my mental game as well. Having that strong relationship off the ice helped me in knowing I had a coach who believed in me so much that I believed in myself."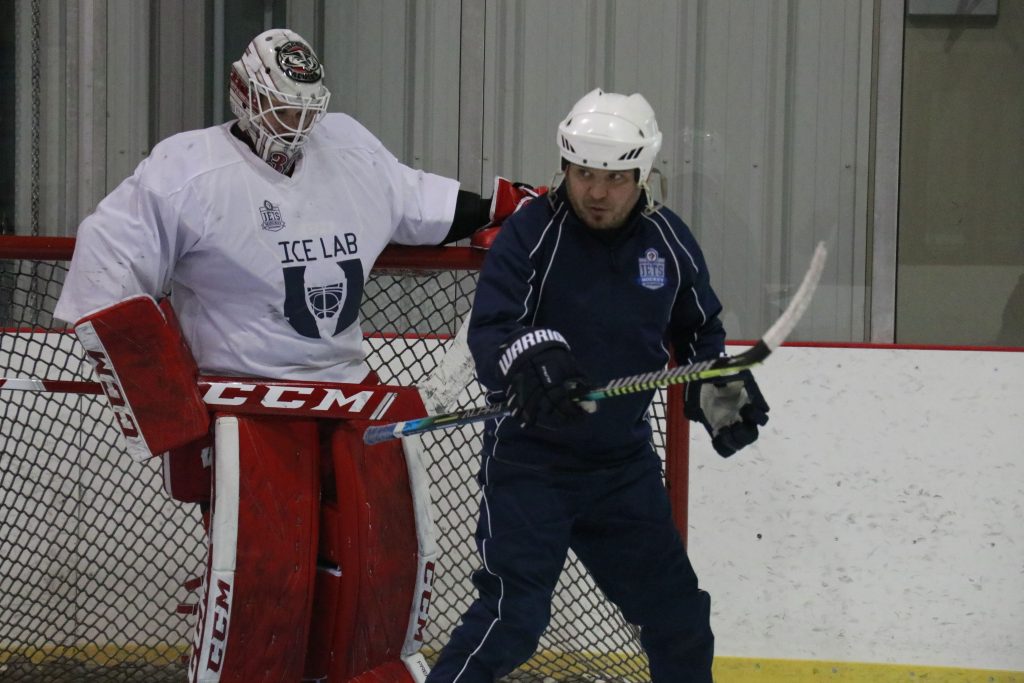 Though Campbell has been playing hockey elsewhere for several years now – spending her college career at the University of North Dakota and the University of Wisconsin, and now training out of Calgary with the National Team – she has always come back to train at the Ice Lab at hockey for all centre with Kollar in the summers and keeps in constant contact with him throughout the year.
"My phone's storage is always maxed out because of the practice videos she sends," noted Kollar of their communication and her passion for learning and studying the game. "She's a real student of the game. She really analyzes plays and options on everything that happens and plays it out in her head. She really knows what players' thoughts are in a sense. Her hockey IQ is getting so much better, and it's something she needed to work on instead of becoming stationary."
That student-of-the-game approach is key to Campbell's success in his opinion. She is always looking to get better, and never rests on her accomplishments and how far she's come.
She hasn't let her off-seasons go to waste either. While she was in college, Campbell notes how helpful it was to come back to Winnipeg in the summers and work with Kollar on specific aspects of her game.
"Andy always wanted more and he knew that I expected more of myself, so we'd always do an hour-long skate and it would be at a pretty high intensity," said Campbell. "We were always working on fine-tuning my game, and there would be a few areas that we would really try to hit on, whether it was footwork and skating, or my stance, or rebound control. It always felt like he had such a plan for me."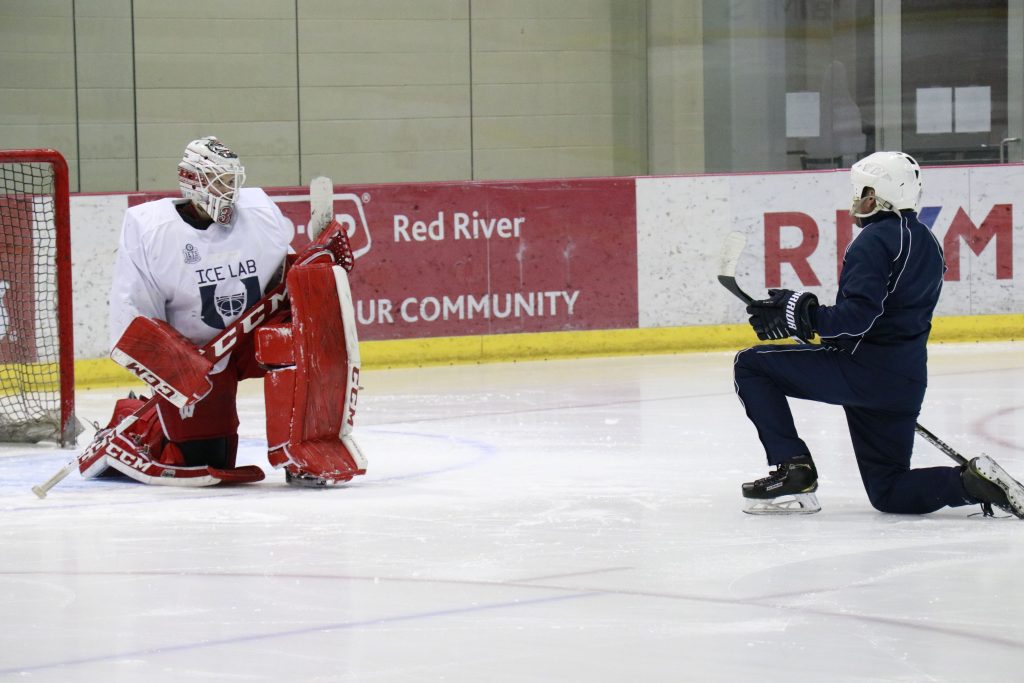 Kollar saw that hard work and determination early on in his days of coaching Campbell, which leaves him unsurprised by her constant success.
"Probably five years ago, I thought – having seen her and having worked with her – that this is where she was going to get to," Kollar noted of Campbell training with the national team. "Seeing what she does on a day-to-day basis, a week-to-week basis, a month-to-month basis – before we were telling her to slow down a little bit, but that's just how she's wired. Her rise is due to a lot of hard work. She's done everything she can to put herself in this situation."
She's become the perfect role model for Kollar to point to when working with other young goalies. Not only has she shown other athletes what's possible, but her work ethic is a prime example of the dedication required to succeed at high levels of hockey.
"Young players should be learning from her holistic approach to goaltending," Kollar added. "I hear a lot of goalies saying they want it. Saying it is one thing, but living it and doing it is another, and Kristen is certainly living it."
Campbell herself wants to inspire the next generation of goalies in Winnipeg and showed that by spending time as a coach in the Ice Lab in summer 2020. Though Kollar notes that the original idea was to have her be a role model for other young female goalies, her impact reached much farther than that and young male goalies are idolizing her now too.
"Set your goals high," said Campbell on what she tells young goaltenders. "I know a lot of people talk about goal setting, but realistically you're never going to get there unless you have that clear picture of where you want to be. If you have that clear picture, there's no way you're not going to get there if you're working towards that goal each day."