In the words of hockey for all centre's Press Box Restaurant Head Chef Leonard Church, "Good company makes the food taste better."
If that's the case, one lucky Winnipeg family had a fantastic meal on the evening of Feb. 23. Not only were they able to cook and dine on a first-class meal alongside Church, but their company also included Winnipeg Jets centre Adam Lowry.
The evening was all courtesy of the True North Youth Foundation (TNYF). When the foundation hosted its Winnipeg Jets Gala…At Home virtual fundraising event back in December, the evening of cooking with Lowry was one of several one-of-a-kind experiences available for attendees to bid on.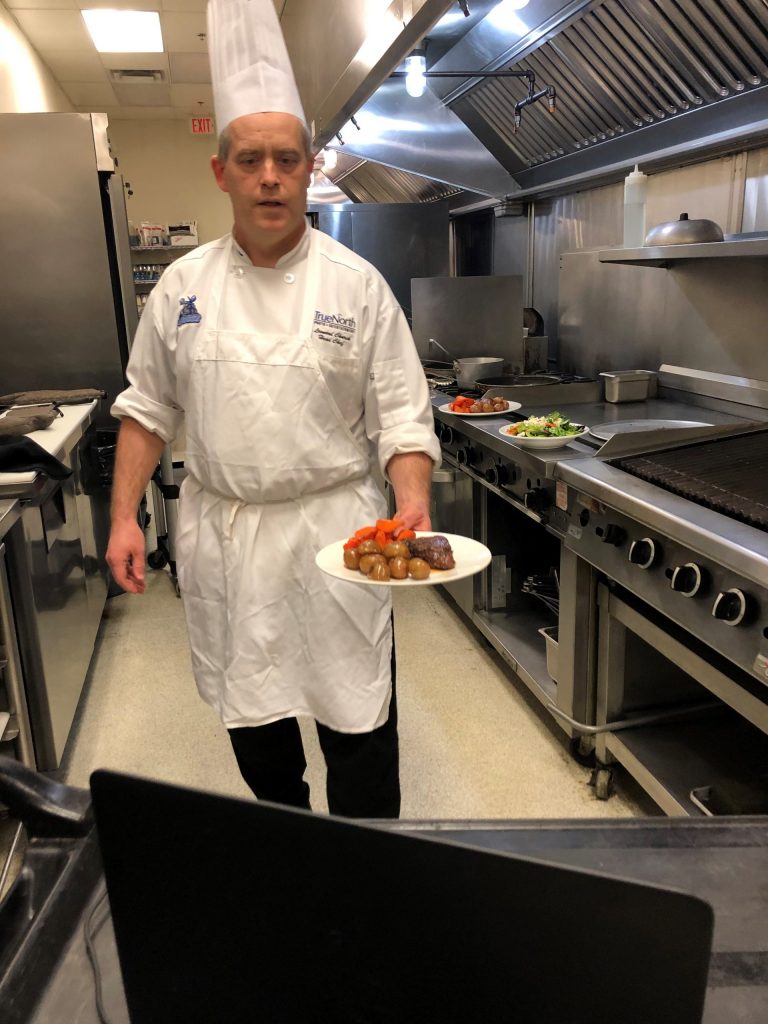 In normal times, such an event would have brought the group together to cook and share the meal in-person but being in the midst of a pandemic meant the family, Lowry, and Church all had to congregate virtually via videocall. That created the need for a little more advance preparation for Church, who assembled the ingredients and prepared the meals that the group would be cooking together.
"Earlier in the day, I cut everything up, got everything portioned, and pre-cooked," said Church. "Then we had the food delivered to their houses. They had two boxes of food each, which they could keep in the fridge until we started cooking together."
Church found a way to ensure the same gourmet experience would deliciously translate to the virtual soiree. The main course consisted of AAA beef tenderloin steaks, pan-fried baby potatoes and honey dill carrots, while the meal started with an artisan lettuce salad featuring dried cranberries, sunflower seeds, red peppers, pickled carrots, feta cheese, and a cranberry-mango olive oil vinaigrette. A warm apple pie for dessert finished off the meal just right.
Having Lowry and his girlfriend as guest chefs/hosts for the night was a perfect fit in the eyes of Church. Their easy-going demeanour and humour made the evening enjoyable for the whole group, whether the conversation revolved around having his dad as a coach or asking him what he said to a certain ref after a missed hooking call on a breakaway.
"All of the Jets players are just regular human beings," noted Church, who has the pleasure of cooking for and interacting with both Jets and Manitoba Moose players whenever they practice at the Iceplex. "Anytime we see the players, we say hi and they'll share a story and things like that. Lowry in particular is a pretty funny guy – he's always got something interesting to say."
Church was certainly happy to facilitate the cooking and give of his time to create a fun evening and support the TNYF.
"It was just good to see other people and interact. They weren't my family members and I could talk to them," joked Church.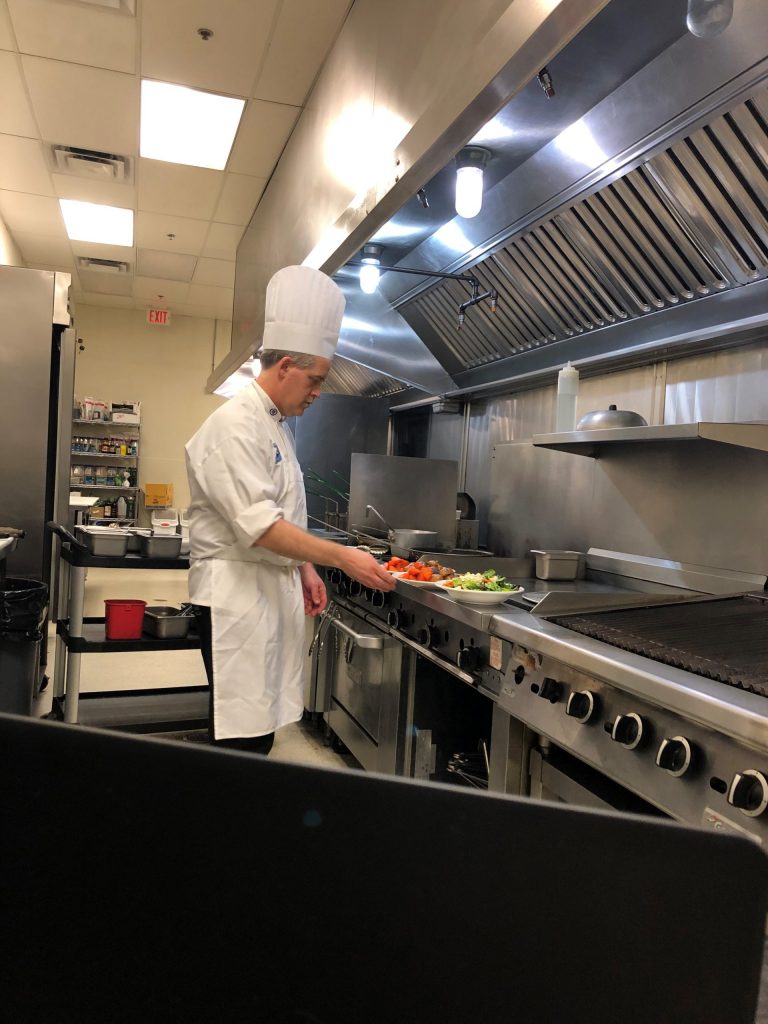 As tasty as the meal was, that interaction was clearly at the heart of the evening, especially in a time when nobody is taking social interaction for granted.
"It's not so much just the cooking that makes it a good experience – it's when you sit down and enjoy the meal together," said Church. "When you're sitting down with family or friends and you're having that social interaction and enjoying the meal with people, the meal always tastes better."