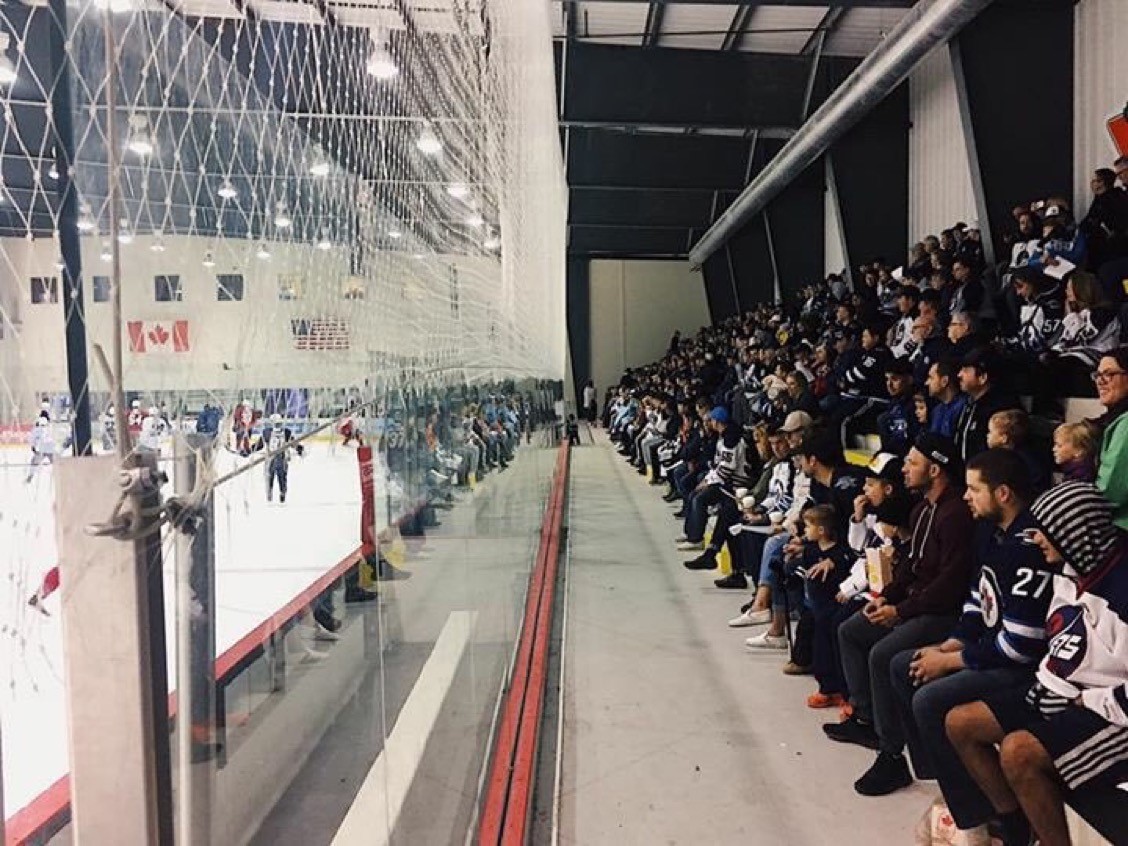 The official start of fall may not be for another couple weeks, but the unofficial start of autumn has three telltale signs:
The days get short, the air gets cold, and Winnipeg Jets training camp begins.
That's the case this week, as the first on-ice session of the 2018 edition of Jets training camp takes place on Sept. 14 at hockey for all centre, and ramps up to another level the very next day, with the fifth annual Winnipeg Jets Fan Fest, presented by Bell MTS.
All training camp sessions are free and open to the public, with two ice sessions taking place each day – until the number of preseason games begins to dwindle. It's a unique opportunity for fans to see players in preseason prep mode, scrimmaging against each other and being coached through drills.
For some players, like captain Blake Wheeler, training camp is a chance to prepare for the long season ahead. He also says it's important that the team puts the two rounds of playoff success in the rear-view mirror.
"When the puck drops this season, it's not going to be game one of the Western Finals again," said Wheeler. "There is a long road to get back to where we got to last year. It doesn't happen just because we want it to happen, or we think we're better than everyone else, or because we had a good year last year.
"We have to buy into that right from day one of camp, and realize how hard it was to get to where we got to."
With that being the message from the captain, fans can expect high-tempo practices throughout camp. Players are split into two groups, and do a combination of on-ice work, off-ice workouts, and video sessions throughout the 17 official days of camp.
After a season that saw him win the American Hockey League's Rookie of the Year Award, forward Mason Appleton put in a hard summer of training, and plans to soak in all he can at this year's camp – and fight for a spot on the final roster.
"You see there are opportunities, you see there are spots open," said Appleton. "But that's not what I'm focused on. I'm just trying to focus on myself and do the things that make me a good hockey player. You can't control those things, and I really have to control my own game and be the best player I can be every day."
With last season's accolades behind them and everyone bringing their A-game, who has the fire and the footwork to make the jump?
Find out with a front row seat to the action at hockey for all centre where you can see prospects' performance firsthand, gauge the chemistry between new and returning players, and even find yourself an early fan of some of the newest recruits and future Moose players.
Stay tuned to WinnipegJets.com, as well as the team's social media accounts – (@NHLJets and facebook.com/nhljets/)  for ice time schedules throughout camp, as well as player profiles and behind-the-scenes access to the Jets as the prepare for another exciting season!
Mitchell Clinton, JetsTV Reporter