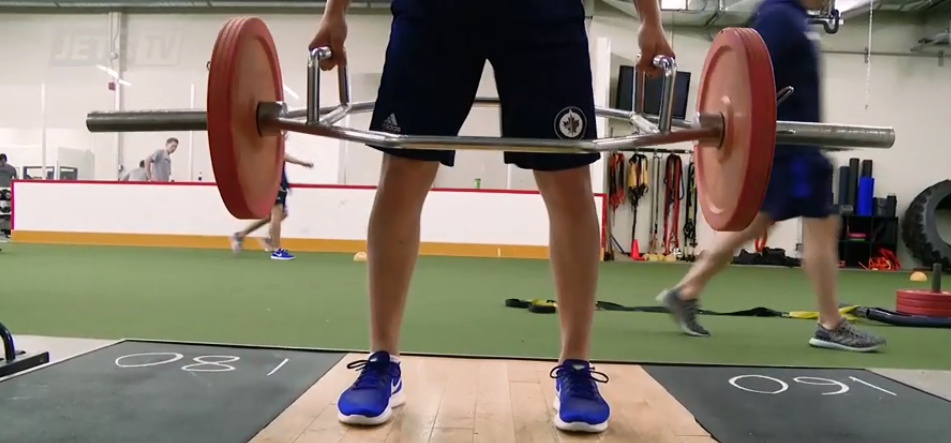 Even though it feels like the hockey season just ended and there is a long break until the next season is under way for Jets fans, I can assure you that behind the scenes the hockey machine keeps rolling. The off season is a busy time for us and revolves around three main events: the NHL Combine, the NHL Draft and Development Camp. This year, I had the privilege of being directly involved with two of the three.
For as many great hockey players as there already are in the world it is sometimes hard to imagine that there is a next wave of them every year pushing to make that step to the next level. I had the great opportunity of attending the 2018 NHL Combine recently in Buffalo. It was a great experience to watch all the tests being performed first hand, especially since we have helped many players prepare for the combine themselves in the past.
Physiological testing has become a pretty big part of sports. Almost all sports now at different ages and levels have testing as part of their evaluation process. Does scoring the best on a test guarantee you will be the best player? Absolutely not, there are a multitude of different attributes that make great players in any sport, their strength and conditioning is just one. Physiological scores are one area of interest however as it is one that a player has complete control over. This measure can also get a sense of an athlete's work ethic, desire, commitment, and mental toughness. My job at the combine was to help evaluate potential draft picks for this year's draft in Dallas. Besides the obvious, how well they scored on tests, we were looking for other things as well such as preparedness, engagement, body language, and how well they move in all different aspects.
After the NHL Combine came the draft where the players were selected by the Winnipeg Jets and then the new recruits were added to the Development Camp roster for the week at hockey for all centre and Focus Fitness. The roster of players that makes up Development Camp is a combination of draft picks and free agent signings over the recent years and current players from our AHL organization, the Manitoba Moose. At Development Camp we put the players through another battery of tests, this time both off and on ice. These tests are chosen by our strength and conditioning team and coaching staff based on attributes and physical skill sets that the organization feels will help develop quality hockey players. The past week was a combination of on and off ice practices, work out sessions and team building activities all designed to evaluate the players and even more importantly to introduce them to the culture of our organization. Excellence is a habit so we want all the players learning how things are done the True North way. The group of athletes at camp this year were great to work with and I look forward to helping them continuing to develop so they can play important roles in our organization.
Strength, Courage, Hustle, Commitment
AJ Zeglen, Focus Fitness Manager & Head Strength Coach