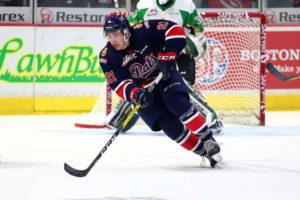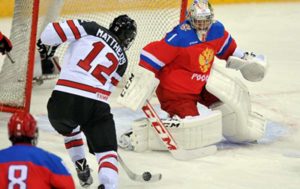 For years, both Stelio Mattheos and Nick Henry have skated with Dave Cameron to help in their off-season development.  They are two players that exemplify what it means to be a hockey player through their hard work, attitude and attention to detail.  It is those qualities that have allowed for both players to continually develop over the off-season months and have caught the eyes of NHL scouts.  Both players are ranked high by Central Scouting for the upcoming NHL Entry Draft to be held in Chicago June 23-24.
Nick Henry had a breakout season as a rookie with the Regina Pats finishing with 35 goals, 46 assists for 81 points in 72 games.  He is currently ranked 25th by central scouting. Nick participates in our Junior/College Summer Program.
Stelio Mattheos had a great season with the Brandon Wheat Kings where he finished with 26 goals, 35 assists for 61 points in 69 games.  Stelio also represented Canada after the WHL season with the U18 team as one of the assistant captains.  Mattheos had a great tournament with 4 goals in 5 games and was named one of Canada's top 3 players. He is currently ranked 38th by Central Scouting.
We wish both players the best of luck in the upcoming entry draft.
– Dave Cameron
Interested in joining an off-season development program? Check out our Jets Hockey Development programs and camps.