There's something special about playing hockey on an outdoor rink. It's a way of taking the game back to its roots where it all began on frozen ponds and lakes.
With public health restrictions in Manitoba continuing to prevent group training sessions at indoor facilities, the Jets Hockey Development (JHD) team that operates out of hockey for all centre will be pivoting their group sessions to an outdoor setting and utilizing a safe space for teaching and development on the NHL-sized rink at Camp Manitou.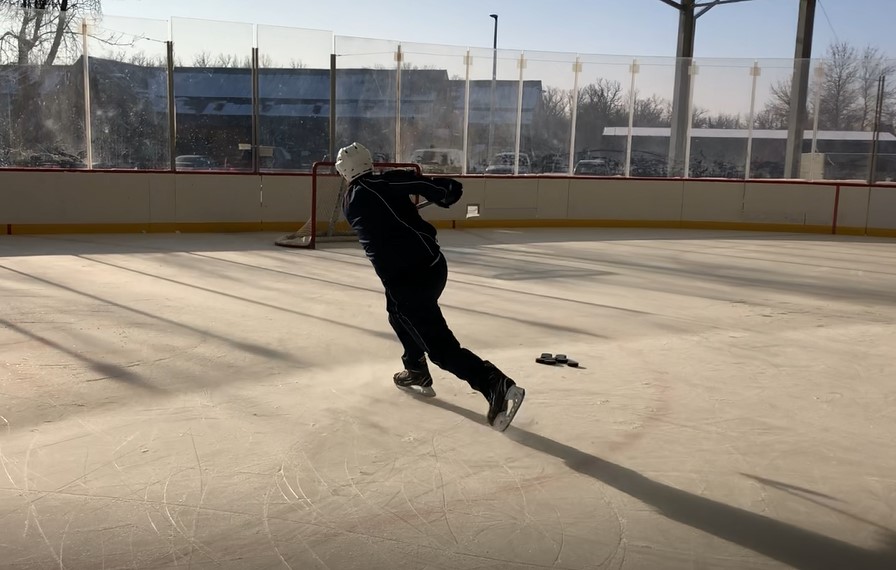 Over the next three weekends from Feb. 20 through March 7, JHD coaches will run the Outdoor Skills Program with sessions on Saturday and Sunday each week. Though hockey skills programs are the name of the game for JHD coaches, they're particularly looking forward to this program.
"These hockey skills sessions are going to be really significant," said Dave Cameron, Head On-Ice Instructor and Program Manager for JHD. "First off, it's not everyday you get to run high-level hockey training on an outdoor rink, which will be a lot of fun for us and the players. On top of that, it's been a long time since we've been able to work with players in person and in groups. Coaching groups of players and seeing the improvement that happens is what fuels us to do what we do."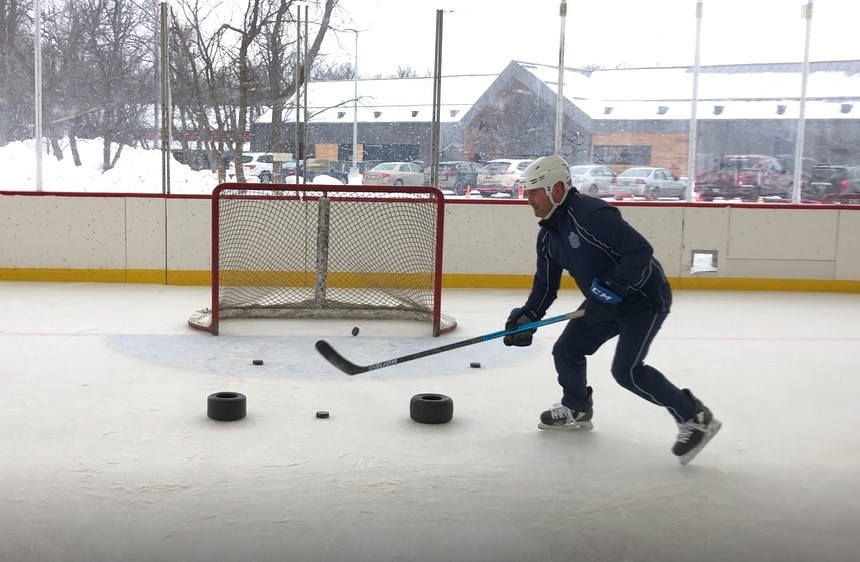 Cameron and the JHD team will get to see plenty of development each weekend of the program, as four hour-long age-divided sessions will be available to hockey players born in 2004/05 through to 2010/11, with 16 spots available in each group. Each age group will get a total of six sessions throughout the program.
Having faced a long break in being able to play organized hockey, the primary goal of the camp will be to get players' development back on track.
"There's always a period of shaking off the rust when players have had a break from the game," noted Cameron. "In a typical off-season, we try to eliminate that by offering plenty of programs in the summer. It's been a totally different situation in this pandemic with public health restrictions. We've been able to offer online training videos along with webinars. Players and teams seem to have enjoyed the sessions and really bought into that 'do what we can' mentality, but at the end of the day it's just not the same as being out on the ice together. The goal of this camp is to get players back to where they were prior to the league and facility closures."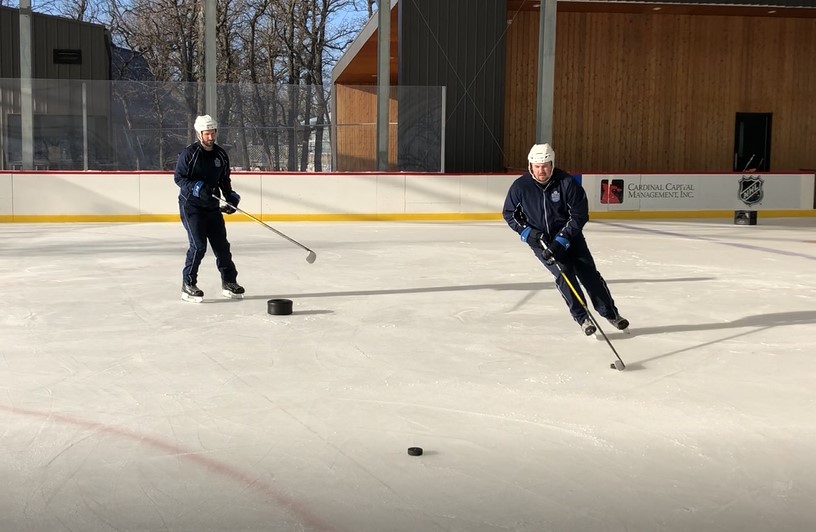 To get the players back to the levels they were at prior to the latest pause, the JHD coaches will be focusing on individual skill development in the camp – a hallmark of the JHD program – centered on puck control, shooting, skating, passing, and reading the play.
An individual skill development focus will prove to be important beyond just a player development aspect – it will create a safe environment for players to practice their skills as Manitoba continues to manage the COVID-19 virus. Strict health protocols will be in place for the program to ensure the safety of coaches and players alike, first and foremost through coaches and players wearing face masks at all times, whether on or off the ice. Players will also not have access to dressing room facilities at the outdoor rink and will need to arrive at the camp fully dressed aside from their skates, which they can put on at the outdoor team benches.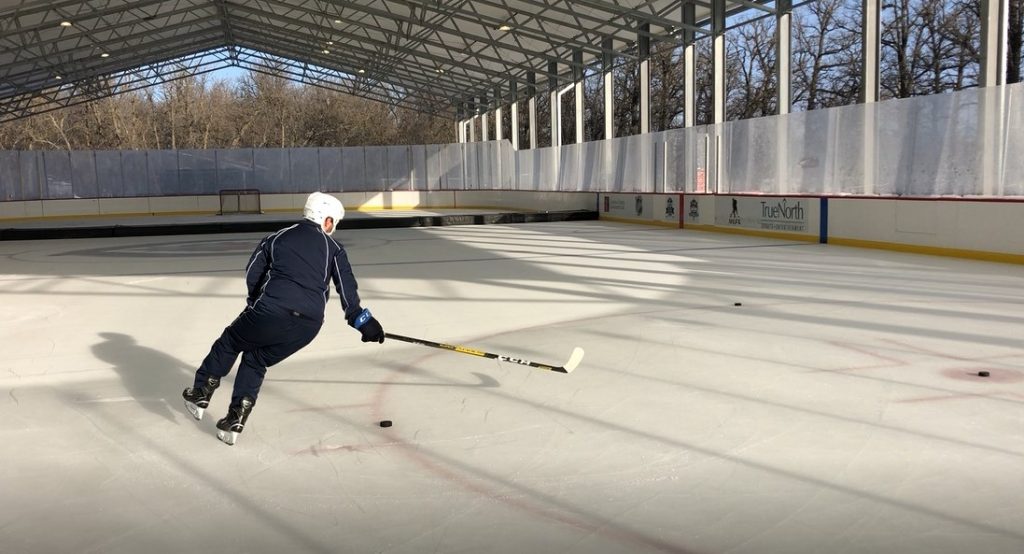 "We're obviously thrilled to get back to what we love doing, but by no means can we do that at the cost of anyone's health," stressed Cameron. "We've always taken the health and safety of our players and guests seriously, and this camp will be no different. Like on a hockey team, we all have a role to play and we all need to do our part to keep each other safe."
For more details on the Outdoor Skills Program and to sign up for the program, visit BellMTSIceplex.ca/JDHPrograms/2021OutdoorSkillsProgram.
If you have any questions about the program, please reach out to Dave Cameron at dcameron@tnse.com.