It's not every day that you get to be coached by a two-time Olympian for free, so young female hockey players jumped at the opportunity to attend Female Hockey Day at the hockey for all centre on Feb. 29.
Female Hockey Day, which recently hit its maximum capacity for participants, will be run by Jets Hockey Development coach Venla Hovi, who has twice represented her home country of Finland in women's hockey at the Winter Olympics.
The event will be a celebration of gender equality in hockey and will include a full day of activity for Atom, Novice, Peewee, and Bantam aged girls, running from 8:30 a.m. to 2:30 p.m. Players will spend time on the ice, in the gym, and will also get to hear Hovi speak about her experiences in hockey. Participants will even go home with a jersey and a pair of socks courtesy of adidas.
Hovi said that girls of all skill levels are welcome to participate.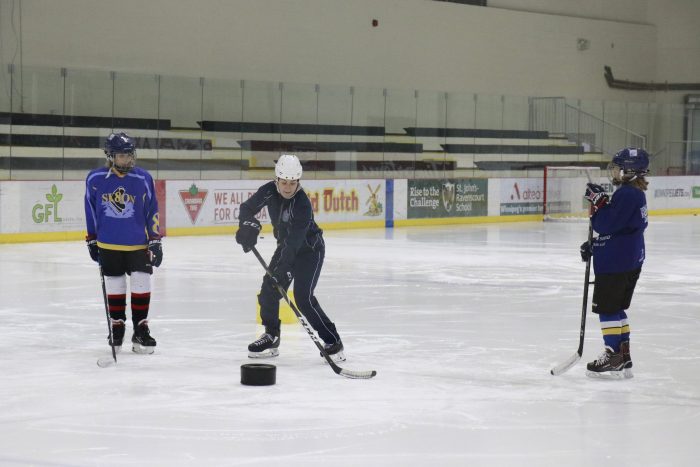 "The sessions will be very individual skill based, so there won't be any comparing to anyone else. We're just going out there, having fun, and trying our best. It doesn't matter at all if there are different levels."
Though Hovi hopes to teach the girls a few skills on the ice, her goal is much greater than improving their stickhandling.
"It's just really to celebrate where we are right now with female hockey and how much it's growing," said Hovi. "I hope all of them understand that they can have big goals with hockey. I don't want them to think that there are things that aren't available for them or that it's impossible. So hopefully we're at the point where when they are older, they can play pro and dream about all these things that boys dream about. We want to encourage them to dream and not let anyone stand in the way."
That wasn't necessarily the case for Hovi when she was growing up in Finland, but she hopes her story of making it to Finland's Olympic hockey team, as well as playing professionally in the Canadian Women's Hockey League and at the University of Manitoba, will show girls that no dream is too big.
"I'm going to talk about my own experiences growing up in Finland and how things have changed over the years for girls playing hockey," Hovi noted about the plans for the presentation portion of the day. "It should give them some insight into the fact that this is not how things were, and how fortunate they are to get these opportunities."
The fact that Female Hockey Day reached maximum capacity is encouraging for Hovi, and shows her that the future of women's hockey is bright.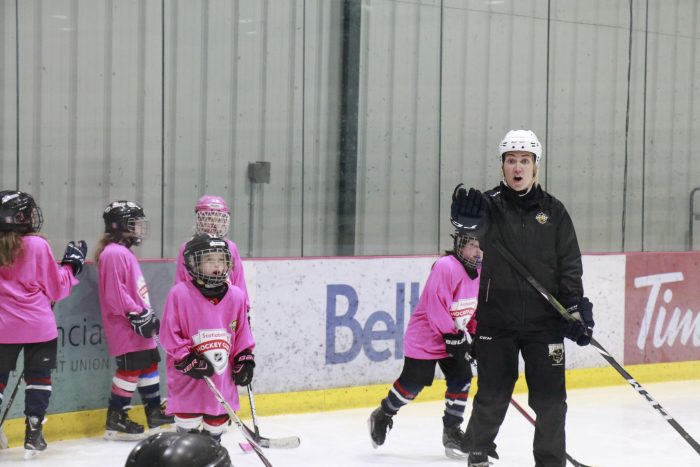 "It's been amazing to see the level of interest in this event, and I'm excited to have so many young females coming out to celebrate girls' hockey with us," said Hovi. "I hope this momentum continues, and I'd love to see girls continue to fill up our other hockey programs that we offer at the Iceplex."
Girls who are interested in participating in the hockey for all centre Female Hockey Day, but were unable to secure a spot, are welcome to put their names on the waitlist HERE.
Players who are interested in being coached by Hovi through upcoming hockey camps, such as the Spring Female Scoring and Shooting Camp in April and May, or individual sessions can register at BellMTSIceplex.ca/JetsHockeyDevelopment or get in contact with Hovi at vhovi@tnse.com.
Female Hockey Day coincides with the Winnipeg Jets and Manitoba Moose celebration of females in hockey with Gender Equality games on Mar. 6 and Mar. 7 respectively. Game tickets are available at WinnipegJets.com/TICKETS and MooseHockey.com/TICKETS.
For more information on Female Hockey Day, click HERE.