For hockey players, hearing their name called during a draft is a dream come true. At the April 22 Western Hockey League Bantam Draft, that dream became a reality for 13 young protégés of the Jets Hockey Development (JHD) program.
The list of draftees includes Jayden Perron, Lukas Hansen, Liam Saxberg, Reeve Sukut, Ethan Alsip, and Chase Simon of the Winnipeg Warriors; Ryland Gould, Grayson Burzynski, and Blake Jones of the Winnipeg Monarch; Hayden Chaloner and Brandon Funk of the Winnipeg Sharks; Dawson Zeller of the Winnipeg Hawks; and Job Peters of the Eastman Selects.
Having trained players and helped them get drafted into the WHL is certainly a point of pride for the JHD team. The draft is not the end goal though, and Head On-Ice Instructor Dave Cameron and Business and Amateur Hockey Development & Programming Manager Dean Court know as well as anyone that this is only the beginning for these athletes, and that the toughest work is still to come.
"We're proud that these kids get selected, but it's about how much work they put in now," said Court. "It's about the guys that remain committed, even though they're drafted. The draft is only the start of the journey."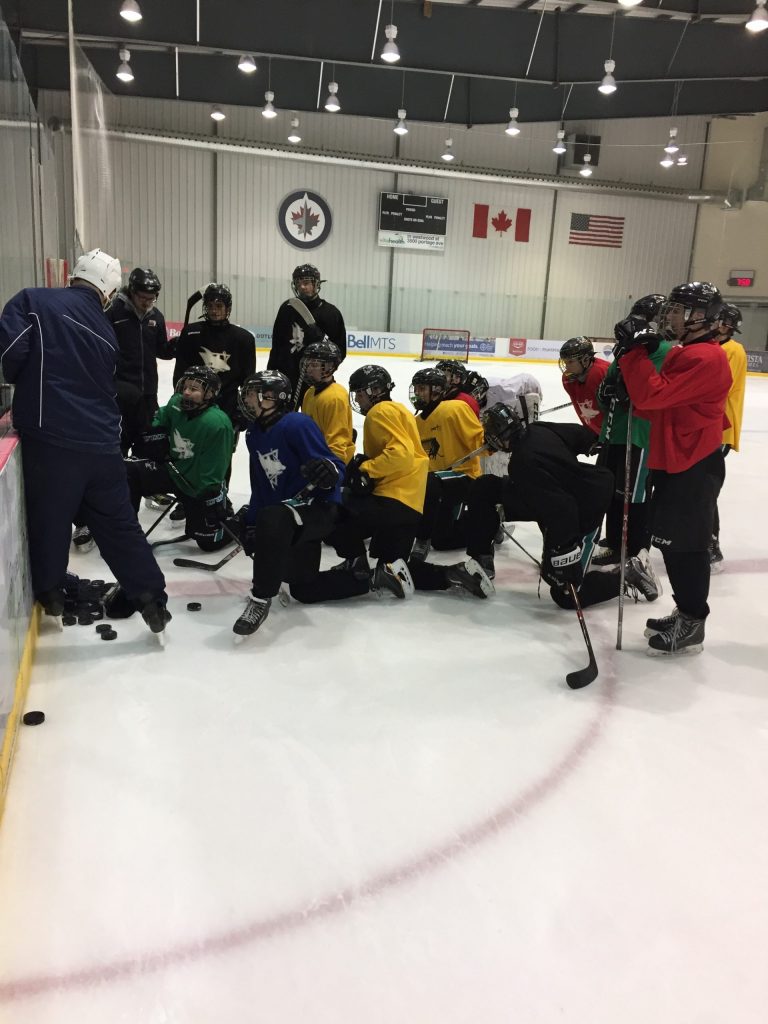 "The real work starts now," reiterated Cameron. "These players have gotten to a certain point, but if they ever want to get to the next level where they are actually on a WHL roster, there is a lot of work that goes into the next two years of their lives before they get there."
Hockey players would be wise to heed the advice of Court and Cameron. Both have extensive playing and coaching careers, including Cameron who played in the WHL and was a third-round draft pick in the NHL. Cameron never actually heard his name called in the WHL draft though. Instead, he was protected by the Lethbridge Hurricanes shortly after the draft.
"I remember the disappointment I had the day of the draft but also how it motivated me to work harder and prove people wrong," said Cameron. "I went to camp as a 16-year-old knowing that some of the players may be over-confident in their draft position and I knew what I had to do to make the team. For me, there was no other option than making the team, and I outworked all the drafted players and made the team as a 16-year-old."
Cameron went on to have a successful five-year junior career in the WHL as a centreman, putting up over 50 points in a season on three occasions, and splitting time between Lethbridge, Prince Albert, and Saskatoon.
Cameron doesn't highlight that story to take away from the accomplishments of the players who have been drafted, but rather uses it as a reminder that the draft guarantees nothing. If players want to earn a spot on a WHL roster, hard work will get them there, not their draft ranking.
It also serves as an encouragement to the players who haven't been drafted. Just because your name wasn't called on April 22 by a WHL team doesn't mean your hockey journey is over. Continue to work hard, and good things will happen.
It's that type of workmanship mentality that drives JHD's programming and is incorporated into each of their sessions. The coaches, including Cameron, Court, and Devin Himpe, who was on the coaching staff for the bronze medal winning Canadian team at the 2019 Winter Universiade Games, are as dedicated a crew of hockey coaches as you will find, and you certainly won't find them resting on their laurels. They are constantly looking for ways to improve as coaches.
"We're always upgrading, and always going on the ice when there is some free ice time to try different things," said Court. "We're watching video too. There are all kinds of things that we are doing to be better at coaching."
The JHD coaches expect the same effort out of the hockey players they work with. That's something that is made clear in each session, and the coaches make sure that building that hard-working mentality is part of their coaching so that when players want to advance to the next level of hockey, they'll have the tools to do so.
"Your time here needs to be efficient," noted Court. "If you're coming here and working with us, you work hard."
"I try to inform the players that the steps they are about to take are very difficult steps," added Cameron of working specifically with U-15 AAA players. "The jump from their U-15 level to the provincial U-18 level is a very difficult one. That's an important conversation about how crucial the skills are, but how much more important their attitude is."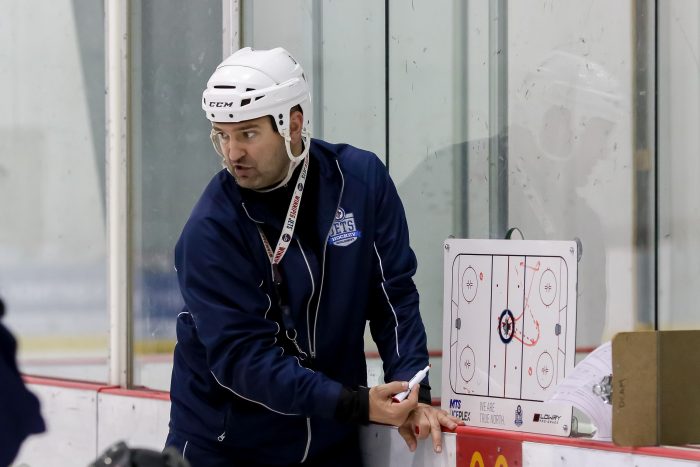 The hard work from the JHD coaches comes off the ice too. Not only are they working to improve their coaching skills, but they commit to doing everything in their power to help each player succeed.
That work starts by building a relationship with an athlete, which comes from a lot of time spent on and off the ice. From there, they can work the with team that each player is on, or is striving to get on, to find out exactly what is best for their development.
"We really put in the effort to connect with any player that comes through our doors and help them achieve their goals," noted Cameron. "Whether that's a phone call to their team's general manager to find out exactly what their expectations are, whether that's watching a game and compiling some video for them, or sitting down and chatting with them; we do whatever it takes to build that relationship and help them."
The JHD coaches have seen this year's WHL draftees put in a lot of work to this point in their hockey careers, but they are even more excited to continue training with each player, and see them put in the work that allows them to make their junior teams and beyond. Watching that development and seeing players succeed is the best part of the job for Cameron, Court and the JHD team.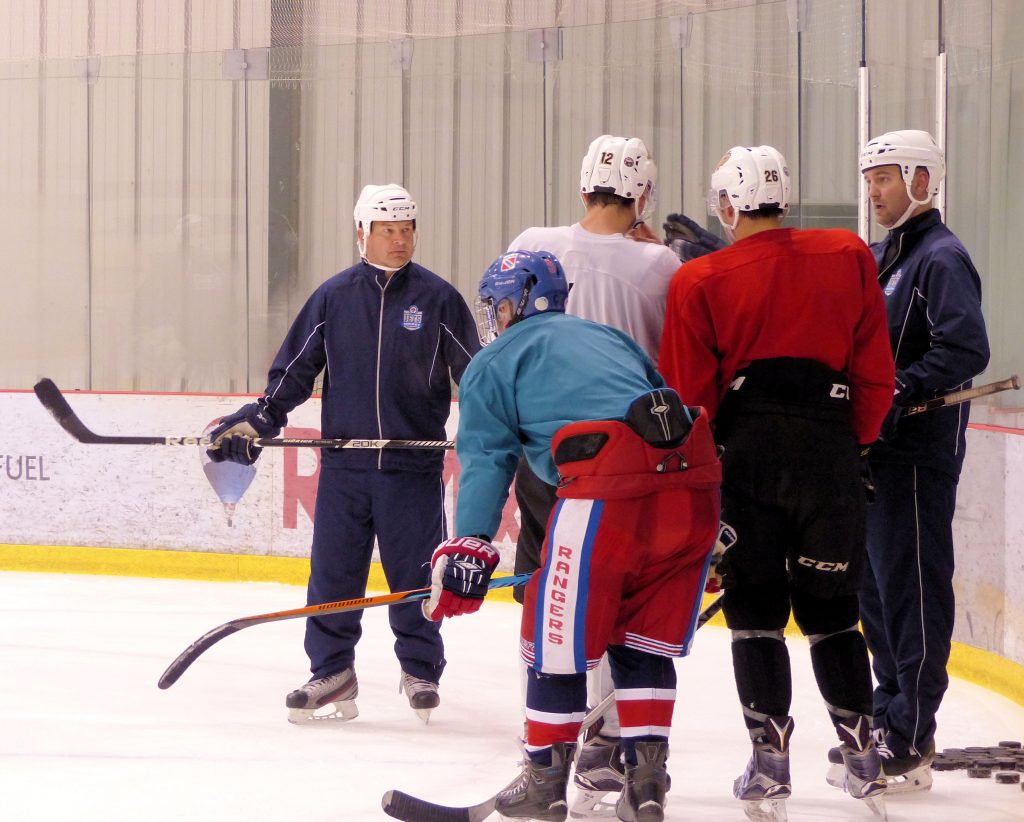 "We aren't just a team of coaches," said Court. "We're people of trust. People trust our experiences to help them with their decisions. When the players are here working with JHD, the commitment level that is given to them by our team, with a pre-planned strategy for their skill development, is already in place. It's now up to them to put in the work."
Though Jets Hockey Development's regular programing has been paused due to COVID-19, please visit https://www.hockeyforallcentre.com/jets-hockey-development/ to find out more about all of their offerings that you can take advantage of once hockey programs are permitted to be up and running.
If you have any specific questions about Jets Hockey Development, please reach out to Dave Cameron at dcameron@tnse.com or Dean Court at dcourt@tnse.com.