This year the Ice Lab once again held a week-long summer goalie camp for rising stars and elite goaltenders from ages 9-17.
Goalies had a fun and educational camp focusing on the breakdown of goaltending movements and advanced training to become as efficient and effective as possible.
The Full five-day camp included two on-ice sessions, one Focus Fitness goalie-specific workout, and one gym session per day giving them the opportunity to practice distinct skills and situations not always available to them in team practices.
Participants had fun playing dodgeball, floorball, and other gym activities on the Canadian Tire rink and were treated to lunch in the Press Box Restaurant.
New this year, goalies received cool Ice Lab water bottles and T-shirts for participating.
Highly experienced instructors ensured that our goalies had a fun week. Special guest Calvin Pickard (Toronto), who won the Calder Cup with Toronto Marlies this past season, surprised goalies during week one, sharing some insights on his own success in net.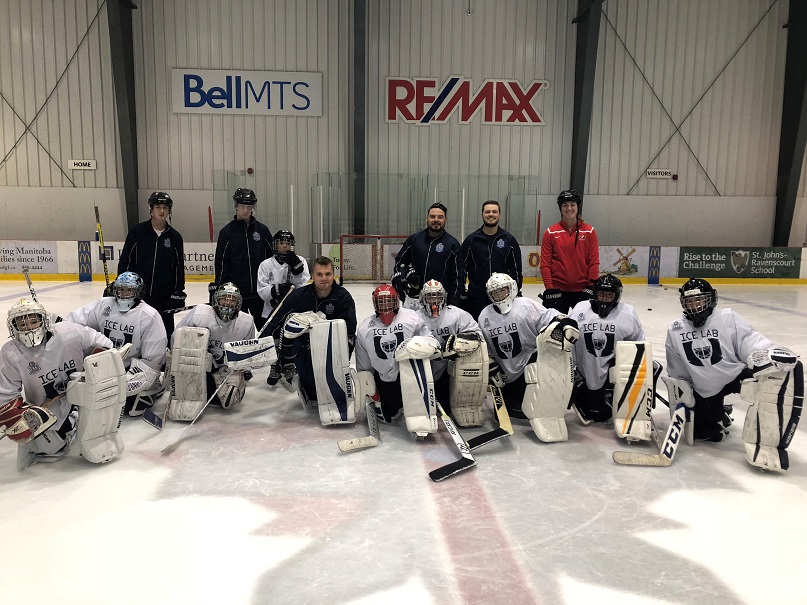 Thank you to all participants for your hard work. We hope that you learned a lot and came away with things to work on this upcoming season.
As always, we build upon our camps and classes each year to bring the best experience for future sessions. It's very rewarding for us as coaches to see the improvements that you will bring back to your teams each new season following any Jets Hockey Development training.
I look forward to hearing all about your accomplishments and success and seeing you in the Ice Lab in the upcoming season.
Andy