At Ice Lab, instructors and coaches view each goalie as an individual, moulding them in to the best version of themselves on the ice. However, it is off the Ice that Ice Lab goalie Noah Silvaggio, at only 15 years old, has been making a difference. Silvaggio has been named as a 2018 CBC Manitoba Future 40 finalist. Through fundraising and by selling his artwork and jewelry Silvaggio has personally raised over $30,000 for the Juvenile Diabetes Research Foundation (JDRF).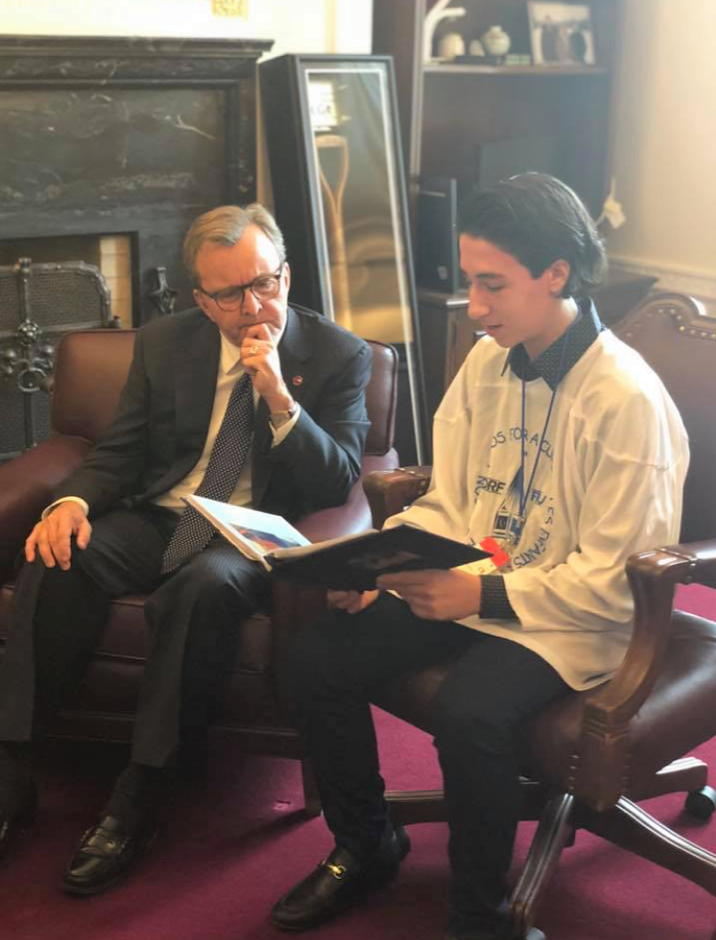 Silvaggio has been training in the Ice Lab for almost five years with coach Andy Kollar.
"Noah is polite and genuine and always comes to the rink with a smile. He is always pushing himself to do the best he can, no matter the difficulty of a drill. He is always happy to come to hockey for all centre and get into the Ice Lab and go to work," says Coach Kollar.
In Coach Kollar's words, Noah "just gets it."
His easygoing nature draws you to him and he leads by example with his positive attitude."
Similarly, in his personal life, after his own diagnosis with diabetes, he has taken on a personal responsibility to be a leader and spokesperson to raise awareness. Not one to let anything get in the way, Silvaggio hasn't let this diagnosis stop him on or off the ice.
As a youth ambassador for JDRF, Silvaggio recently travelled to Ottawa to meet with politicians and advocates for policy change with regard to the disability tax credit and pharmacare program, as well as for access to affordable insulin for all T1D Canadians. His favourite player, Max Domi (Montreal Canadians), who he has had the chance to meet at hockey camps, has the same diagnosis and is a huge advocate for JDRF.
Silvaggio sees hockey as a game and works hard to be good at it. He plays with passion and has fun but knows that life is more than just hockey.
Ice Lab is proud to support Silvaggio as a player and leader in our community.