As the calendar prepares to turn to spring, for many hockey families it marks the end of one hockey season and the start of another. Spring hockey has become a great way to continue development beyond the winter months. That word – development – is at the centre of the Future Jets program, as it is for all the Jets Hockey Development (JHD) programs at the hockey for all centre.
While the winter season typically puts an emphasis on team tactics, the Future Jets program, run by JHD, focuses on developing players' individual hockey skills. This results in a schedule that may be different than what players are used to in spring, with a lot more practicing than games. Participants play in two local tournaments in April and May and the rest of their time focuses on practice and training.
"The vision of the program was to allow players to play on a team in the spring that focuses on development rather than games," said Dave Cameron, Head On-Ice Instructor with JHD. "This comes from a structured schedule that allows for more practice time and effective use of the ice time to allow players to build confidence and develop."
It's a mentality that has resonated with players and hockey parents alike.
"I needed to focus on my development and the Future Jets program really put an emphasis on the development and not really on winning games. So that was the main thing – you go there to be better," said Jack Derrett, 15, who played in the Future Jets program in 2015 and 2016.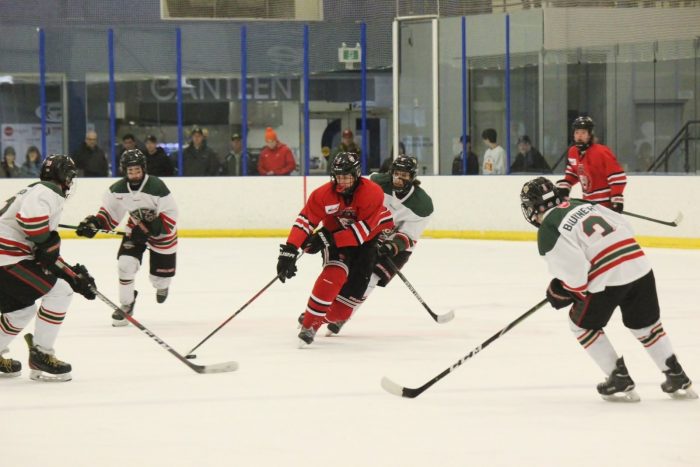 "A lot of parents want their kids to win in spring hockey, the way they want them to win in winter hockey," said Jack's father Tom Derrett. "Kids shouldn't be in this for winning, it should be about development and getting better all the time. That's what the Future Jets program is all about – developing kids into young adults and better hockey players so that they play their whole life and they don't just quit at age 17. The development model here is exactly what we wanted, and Jack is reaping the benefits of that five years later."
The benefits indeed are obvious, as Jack is playing for the AAA Bantam 1 Winnipeg Monarchs, having put up 25 points in 28 games during the 2019-20 season.
"At the start of the first year when I was in the Future Jets program, my speed was decent," said Jack. "But the second year I went back and felt way stronger. After the two years in the Future Jets program, I felt like I could really move. I can hold the puck better while I'm skating, and my passes feel crisper. It really helped."
That's exactly the goal of the Future Jets program. As much as hockey is a team game and it's important to work on playing as a team, it's those individual skills of stickhandling, skating, passing, and shooting that contribute to overall team play. Enhancing those key skills enables players to bring their team to the next level.
"We focus on all the areas players will need to have in games that allow them to play with confidence," said Cameron. "Sometimes these areas are overlooked by coaches as they expect players to be able to do them or don't feel comfortable teaching them to the players. Proper skating mechanics is a great example of allowing players to become more balanced to be able to get more power and ultimately move faster. The practice plans are based around what each different age group needs to allow them to get the most out of their 18 practices. For example, the practice plans for the kids turning 13 this season will feature body checking and the details associated with contact as players prepare to play with checking for the first time this spring."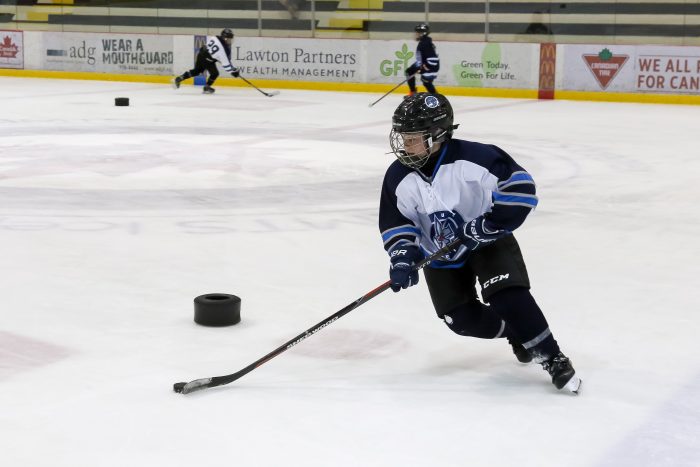 Tom has noticed the difference that focusing on individual skills has made in his son's game. It's clear to him, though, that the focus on individual skills isn't to foster individualistic players.
"Dave works on a lot of other stuff like being unselfish and moving the puck," said Tom. "Dave spent a lot of time talking about how the puck has to move. As you get older, if you don't move the puck you're going to get left behind. You see a lot of kids struggle with that, and it's something that I feel Jack's been pretty good at."
Jack's time in the Future Jets program has clearly left a positive impression on the Derretts, as he still regularly works with Cameron and the other JHD coaches. The Winnipeg Monarchs visit hockey for all centre weekly to train with the JHD team on the ice and in the gym, and the Derretts, along with a group of other families, have pooled together in the summers to hire Cameron to work with their sons to prepare them for the coming season.
That type of loyalty to the hockey programming at the hockey for all centre certainly begins with having knowledgeable and experienced coaches.
"You get to know some of the people that use Dave at a higher level, and you see that he spends the same amount of time and care with those guys as he does with your kid," said Tom. "As a parent, what a great feeling to know that when you drop your kid off, he's going to be in good hands with someone with a good skill set and that teaches professional athletes."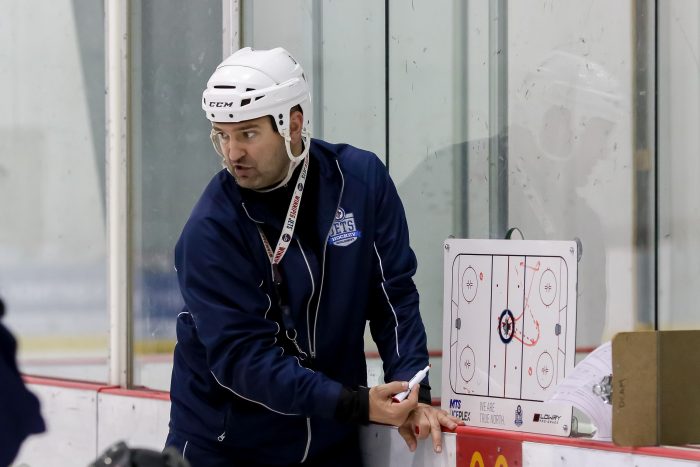 The Derretts loyalty to the program has only been furthered by the trust they know they can put in the Iceplex coaches to not only play a role in developing kids into high-level hockey players, but into quality people off the ice too.
"You put a lot of faith and trust in people that coach your kid in any sport," continued Tom. "With Dave specifically and the program in general, it's always a feeling of comfort that when you drop your kid off at the doors at the Iceplex, you know that he's going to be in good hands from a care perspective. Everyone there is great, and they genuinely care about the kids."
The Future Jets program is open to hockey players born in 2007, 2008, and 2009 this year, and limited spots are still available. To register for the Future Jets Program, visit BellMTSIceplex.com/FutureJetsSpringHockey.