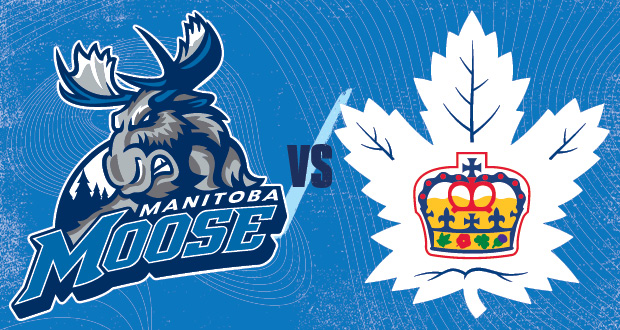 Manitoba Moose vs. Toronto Marlies at Coca-Cola Coliseum.

The Manitoba Moose have returned to Winnipeg and will hit the ice for the start of the 2020-21 American Hockey League (AHL) season. The Moose are the Primary Affiliate of the Winnipeg Jets and will play home the remainder of the 2020-21 sesaon at hockey for all centre. The AHL remains the top developmental hockey league in the world, with more than 88% of current National Hockey League players having developed their skills in the AHL.

Games will be available through AHLTV for Moose fans to enjoy.