Elite Goalie Camp – Ice Lab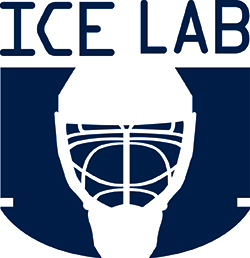 Camp is for goaltenders born in 2009, 2008, 2007, 2006, 2005.
A fun and educational learning environment where goaltender coaches will provide feedback and teach goalies to become more efficient in their movements. We will emphasize the tactics behind what players do and teach goalies how to be positional (angles and depths) in game simulated drills. The full 5 day program includes 2 on ice sessions, 1 gym session per day focusing on the breakdown of goaltending movements.
July 25-29, 2022
Daily schedule will be as follows:
8:00 AM – 8:30 AM – Drop Off
9:00 AM – 10:30 AM – On-Ice Session (Big Ice)
10:45 AM – 12:00 PM – Gym (Focus Fitness)
12:15 PM – 1:00 PM – Lunch
1:30 PM – 3:00 PM – On-Ice Session (Big Ice)
3:15 PM – 4:15 PM – Classroom Session/Second Activity