The hockey for all centre is a hub of hockey development. It's a place where those in the Winnipeg hockey community regularly congregate for games, tournaments, and practices. From Jan. 30-Feb. 2, the Iceplex brought together people from far beyond Winnipeg with the Female World Sport School Challenge, an annual tournament in its eighth year that brings together the top female prep hockey teams in western Canada and the northern US.
For Jets Hockey Development (JHD) Coach and Manager of Player Development Larry Bumstead, the tournament brings together much more than just top hockey teams. It brings together all aspects of his hockey life. Not only is Bumstead a JHD coach, he is also the head coach of the St. Mary's Academy Flames prep hockey team, the hosts of the tournament, and has a daughter playing on his St. Mary's team. At this one tournament, Larry is tournament organizer, coach, and hockey dad all at once.
Though he juggles several roles during the tournament, Bumstead is quick to give credit for the success of the tournament to others.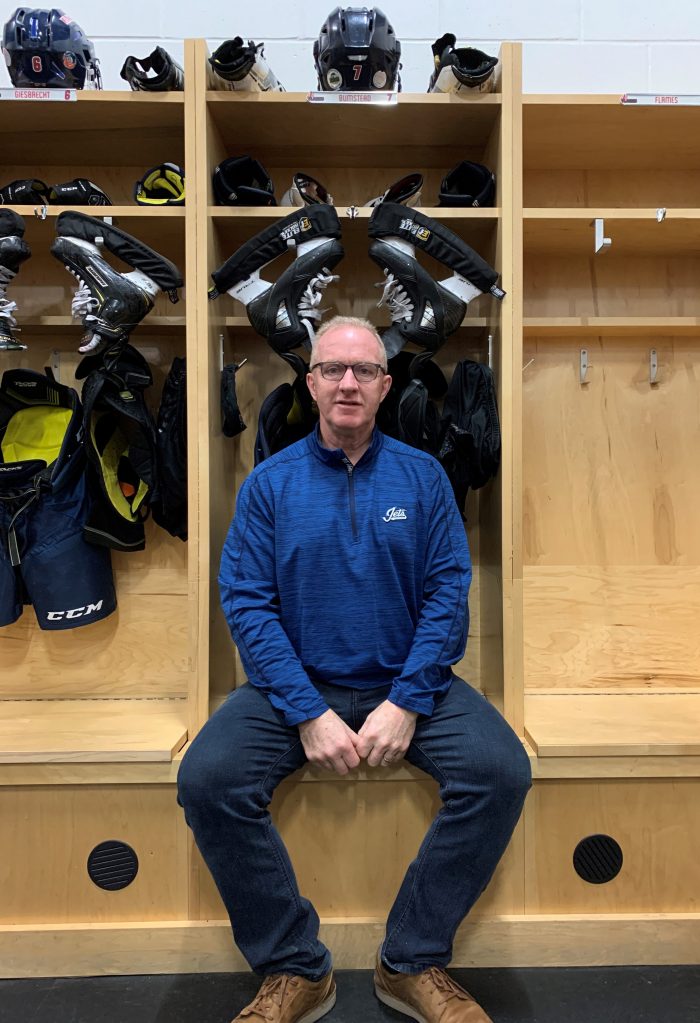 "It's all about the little things that people do to make this tournament run, and the volunteers," said Bumstead, whose St. Mary's team came away with a silver medal at the tournament this year. "We started it eight years ago with a vision to put on a world-class hockey tournament for high school girls, and St. Mary's has really embraced it from the volunteers, to the alumni, to the parents."
On top of the many volunteer efforts, the fact that the entire Iceplex is involved in a tournament like this makes it a truly amazing experience for players, coaches, and parents.
With Bumstead working at the Iceplex, he is able to help teams line up ice time for practices and gym time at Focus Fitness for training leading up to and during the tournament. The tournament also utilizes The Press Box restaurant for team meals after games, and for a banquet dinner where they hosted 400 people including players, coaches, and parents. Bumstead even got True North Youth Foundation Director Dwayne Green to speak at the banquet.
"Being able to work closely with True North staff, because I work here, gives us a really unique opportunity to showcase our building and facility," said Bumstead.
Additionally, because the Iceplex is run by True North Sports + Entertainment which owns and operates the Winnipeg Jets, Bumstead was able to ensure that scheduling allowed some teams the chance to watch the Jets play, further adding to their experience that weekend.
All those efforts to make the Female World Sport School Challenge a success led to a great weekend of hockey development for the players. For high school players, a big part of their development is elevating themselves to the next level – university hockey. Though these girls spend countless hours training on and off the ice to make that dream a reality, being watched by scouts is a key aspect of getting to that next level and the FWSSC helps them out a lot in that regard.
This year, 16 USports and NCAA teams, as well as Hockey Manitoba and Hockey Canada were at the event, and at least seven more schools watched by livestream.
The tournament goes beyond developing just the girls playing in the tournament too. There is a big focus on the development of the next generation of girls through the junior host program, and those junior hosts may very well be future players in the Female School Sport World Challenge.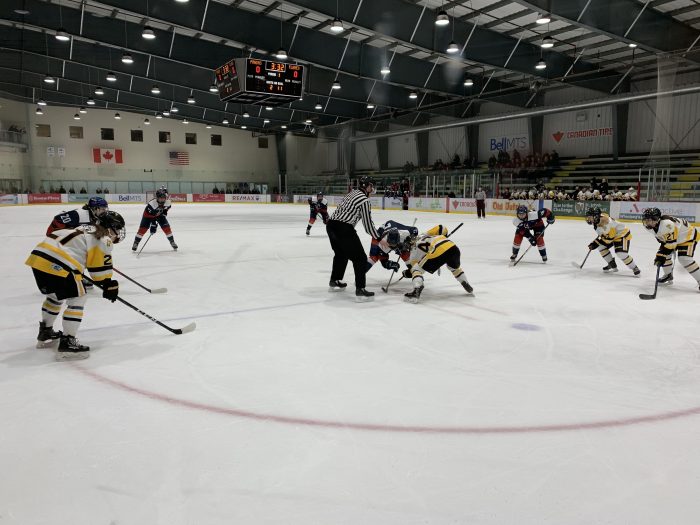 "The junior hosts get brought into the dressing room," explained Bumstead. "They fill up water bottles, bring snacks out, help carry the sticks out, set the pucks out and so on. They're treated like royalty and the teams embrace them. What's interesting is, I look around our St. Mary's dressing room, and I can see six girls on this team alone that were junior hosts at one time."
That mindset of developing girls of all ages is one that Bumstead uses in his work with the JHD as well. He's been helping to run the All-Girls Spring Classic tournament for Novice, Atom and Peewee level female players held at the Iceplex each spring for many years, and sees how both that tournament, and the FWSSC fuel interest and participation in Iceplex programs.
"These tournaments build recognition for female hockey, and in turn that increased awareness gives us an opportunity to run girls' programs. So, there's a progression from getting girls into the program, to running a younger girls' tournament, to having the big showcase of the World Sport School Challenge."
For more information on Larry Bumstead and the rest of the Jets Hockey Development team, visit BellMTSIceplex.ca/JHD-TEAM.
For more information on Jets Hockey Development's programs, visit BellMTSIceplex.ca/JetsHockeyDevelopment.