Choosing the right equipment for growing and developing hockey players can be a challenge for everyone, but even more so for a goaltender.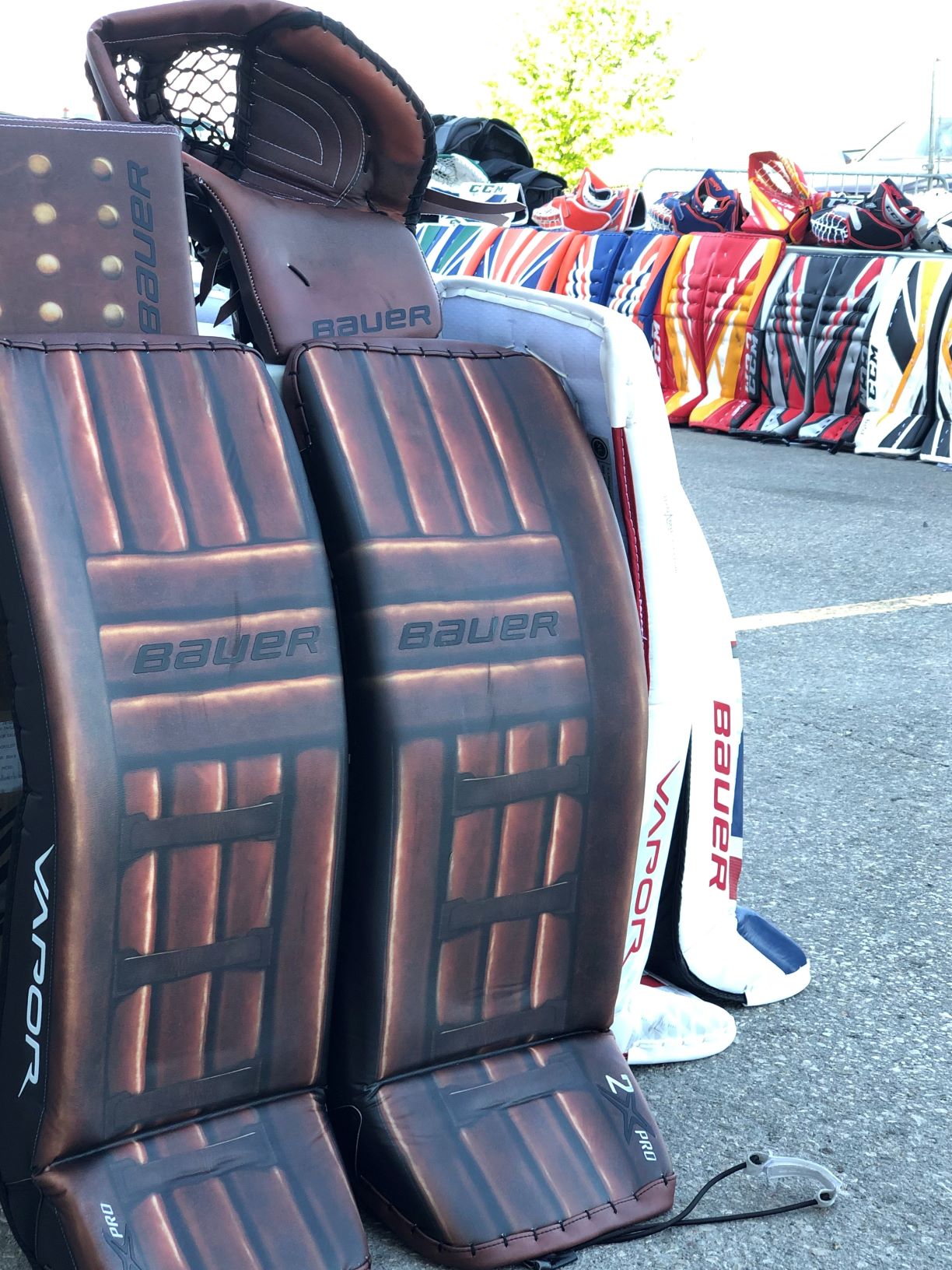 Finding what works for each goaltender can be different based on, size, style, and preference.
The importance of proper gear is obvious, as goalies wearing the wrong equipment can lead to bad habits and poor performance. So, when it's time to shop for equipment, it is essential to choose a retailer that has experienced and educated sales representatives that know what they are talking about. The annual Royal Sports Goalapalooza event hosted at hockey for all centre is a great opportunity to try new equipment and see what you like or what feels comfortable with all the top goalie brands. Throughout the event, players of all ages can try on the newest products available and talk to representatives from each company as well as equipment designers, and experts from Royal Sports who are on the pulse of goalie product knowledge. But the best part is that the event also offers a chance for players to get on the ice in the Iceplex's Ice Lab – a 45' by 37' sheet of ice designed for goalie development – as part of the experience, to test out and compare the newest equipment across the industry.
Representatives from all major brands, including Warrior, CCM, Bauer, Vaughn, and Brian's, were on-site at this year's event to make sure their equipment was being worn properly. They brought everything a goalie could want, including skates, pads, sticks, and helmets for players to try in the Ice Lab. In addition to the sales representatives, a member of the Warrior Research and Development team from Montreal was on hand to discuss the features and benefits of new products with goalies and gage their preferences. The important thing to remember is that goalies' hand and body dimensions are all different and unique. This makes it crucial to choose equipment based on what's best for you, rather than based on a favourite brand. Just because you like a brand or company doesn't mean it is necessarily the best fit. Often when a player comes into the Ice Lab and is having difficulty with a specific skill, like catching, we will have them switch their glove and try something new. Players seem to be able to adjust quickly and can see the difference that a new piece of equipment will make to their game. The next time you need to upgrade or replace your or your child's goalie equipment, make sure to see the professionals or join us in the Ice Lab at hockey for all centre.
If you're looking to work on your goaltending skills this summer, attending the Big Ice Summer Camps – July 22-26 and July 29-August 2 – and/ or private Ice Lab sessions will ensure you're ready for training camp and prepared for the season ahead.
Originally published in Game On Magazine, Year 7/Edition 7